This article is more than 1 year old
Valorous Vikram lunar lander – or Star Wreck: Enterprise? India's Moon craft goes all silent running during descent
Nation braces for bad news after last-minute comms blackout
India's mission to the Lunar South Pole, known as Chandrayaan 2, suffered a setback early Saturday morning Bengaluru (Bangalore) time, when the spacecraft's Vikram Lander stopped communicating during its descent to the Moon's surface.
In an update posted to Twitter at 0300 IST (2130 GMT), the Indian Space Research Organization (ISRO) said, "#VikramLander descent was as planned and normal performance was observed up to an altitude of 2.1km. Subsequently, communication from Lander to the ground stations was lost. Data is being analyzed."
The signal loss does not necessarily mean the 1,471kg Lander crashed, though that may turn out to be the case. At the time this story was filed, the ISRO had not clarified the status of the Lander. The Vikram Lander carries with it a rover called Pragyan.
The purpose of the mission is to investigate the shadow-shrouded Lunar South Pole for the presence of water and learn whether craters there have preserved any scientifically significant materials that add to knowledge about the early Solar System.
According to the ISRO, there have been 38 soft landing attempts on the Moon to date, with a success rate of 52 per cent – not counting Chandrayaan 2.
India's Prime Minister Narendra Modi offered encouragement to the ISRO via Twitter. "India is proud of our scientists! They've given their best and have always made India proud. These are moments to be courageous, and courageous we will be!"
He added, "We remain hopeful and will continue working hard on our space program."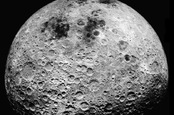 India's Chandrayaan-2 and Vikram lander split amicably above Moon, SpaceX hops over Texas
READ MORE
At 0800 IST on Saturday (0230 GMT), Modi is scheduled to address the people of India and may provide further clarification about the status of the Lander.
In any event, the Chandrayaan 2 Orbiter remains in orbit around the Moon and is expected to carry out experimental observations for the mission regardless of the Lander's fate.
The ISRO undertook a previous mission, Chandrayaan 1, to orbit the Moon in 2008. The mission involved an impact probe that was designed to collide with the lunar surface to disperse materials for remote measurement by the orbiter.
The space agency also launched a successful Mars Orbiter Mission in 2013. ®