Get ready to be probed by the Antitrust Voltron, Google: Attorneys general combine from Texas, New York, Maine, Arizona, Missouri...
And pretty much everyone else except California, weirdly enough (and Alabama)
---
The attorneys general of 50 US states and territories are teaming up to probe Google for possible antitrust violations, Ken Paxton, the AG for Texas, announced on Monday.
The bipartisan push involves 48 states, with only Alabama and California – the latter being the home of Google and Silicon Valley – declining to take part. Washington DC, and Puerto Rico, a US protectorate, have stepped up, though, bringing the total number of prosecutors to 50.
California Assemblyman member Jordan Cunnigham (R-San Luis Obispo) expressed disappointment that California's State Attorney Xavier Becerra isn't part of the monopoly probe. "Attorney General Becerra's refusal to join the bipartisan investigation into the tech giants is embarrassing. California deserves to be at the table," he said.
Paxton will be leading the probe, described as "a multistate investigation into whether large tech companies" – cough, cough, Google – "have engaged in anticompetitive behavior that stifled competition, restricted access, and harmed consumers."
"Now, more than ever, information is power, and the most important source of information in Americans' day-to-day lives is the internet. When most Americans think of the internet, they no doubt think of Google," said Attorney General Paxton.
"There is nothing wrong with a business becoming the biggest game in town if it does so through free market competition, but we have seen evidence that Google's business practices may have undermined consumer choice, stifled innovation, violated users' privacy, and put Google in control of the flow and dissemination of online information. We intend to closely follow the facts we discover in this case and proceed as necessary."
We understand the initial focus will be on Google's online advertising practices, and its grip on web ad pricing and delivery.
Ken Walker, SVP of global affairs at the Chocolate Factory, said it welcomed and supported the investigation.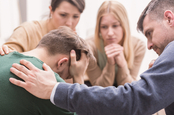 Like a grotty data addict desperately jonesing for its next fix, Google just can't stop misbehaving
READ MORE
"Google's services help people, create more choice, and support thousands of jobs and small businesses across the United States,' he opined.
"Google is one of America's top spenders on research and development, making investments that spur innovation: Things that were science fiction a few years ago are now free for everyone—translating any language instantaneously, learning about objects by pointing your phone, getting an answer to pretty much any question you might have.
"At the same time, it's of course right that governments should have oversight to ensure that all successful companies, including ours, are complying with the law. The Department of Justice, for example, has announced that it's starting a review of online platform."
Google is no stranger to antitrust probes. The European Commission slapped a $1.7bn fine for breaking EU anti-trust laws in June this year. Officials ruled that the search giant has been dominating online search advertising for decades, taking deliberate steps to keep out competitors like Microsoft and Yahoo! trying to sell its own adverts via Google's search engine. Google is appealing the fines. ®