This article is more than 1 year old
Welcome to The Reg's poetry corner... hiQ once again / beats LinkedIn on web scrape case / more appeals await
Downloading data / from your public-facing site / ain't hacking, says court
A US appeals court has upheld the 2017 ruling allowing netizens to scrape public profile data from social networking sites, including LinkedIn.
The 9th US Circuit Court of Appeals ruled (PDF) on Monday in favor of hiQ, an analytics firm that sells advice based on data that it gathers from LinkedIn profiles. The ruling is the second defeat for LinkedIn, but will likely not be the end of the case for the Microsoft-owned social network.
"We're disappointed in the court's decision, and we are evaluating our options following this appeal," a LinkedIn spokesperson told The Register. "LinkedIn will continue to fight to protect our members and the information they entrust to LinkedIn."
hiQ could not be reached for comment on the ruling.
In 2016 lawyers for LinkedIn had filed suit to shut down hiQ's data-scraping operation, arguing that the collection of data from its user profiles was a violation of the US Computer Fraud and Abuse Act, essentially equating the data-scraping to illegal unauthorized access to a computer system.
At issue was just how legal the practice is of scraping public data when it comes to social networks. In 2017, the court found that there wasn't much to the CFAA claim as the information was already public, while also noting that hiQ's right to exist as a business outweighed the concerns LinkedIn had over the harm of data scraping.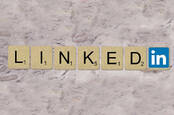 hiQ prevails / LinkedIn must allow scraping / Of your page info
READ MORE
In Monday's ruling, the appeals court upheld those earlier findings, again noting that because hiQ would have to shut down should it not be allowed to collect the data, LinkedIn had the burden of showing that the scraping would do substantial harm.
"The panel held that the district court did not abuse its discretion in balancing the equities and concluding that, even if some LinkedIn users retain some privacy interests in their information notwithstanding their decision to make their profiles public, those interests did not outweigh hiQ's interest in continuing its business," the ruling reads.
With the appeals court having ruled on the matter, LinkedIn's next step for appeal would be to ask for a Supreme Court hearing. Should the Supremes agree to take on the case, further arguments would be made before a final ruling was issued.
That process would take months or even years to complete, so if LinkedIn indeed plans an appeal hiQ could be on the line for more legal bills to come and possibly an uncertain future. ®