This article is more than 1 year old
Lights, camera, camera, camera, action: iPhone, iPad, Watch, chip biz in new iPhone, iPad, Watch, chip shocker
Flagship smartmobe aimed squarely at the selfie generation
As is traditional at this time of year, Apple on Tuesday showed off the shiny iThings it wants you to buy over the coming year. After sitting through the big launch, here's your humble Register vulture's complete rundown of what's new from Cook & Co.
As expected, Apple launched a new iPhone – the 11th version of its smartphone – and the big change is the cameras. There are more of them: no less than three on the back of the high-end iPhone 11 Pro.
Betting the future success of its flagship product on the younger generation's obsession with taking photos and videos of themselves, the iGiant has even tried to create a new term – "slofies" – standing for "slow-motion selfies" made possible by extending a slow-mo feature to its front-facing camera.
There are two new iPhone 11s: the basic model that will cost from $699 and has only two big, separate cameras on the back, and the new Pro model with three. The Pro will also come in a Pro Max larger size. Costs start at $999 and $1,099 respectively. The iPhone 11 Pro will come with an upgraded OLED display that Apple – reaching for every growing superlatives – is calling the "super retina XDR."
Unfortunately UK folks are going to get especially screwed on the pricing this time around. It's not even dollar-pound parity. The iPhone 11 Pro is $999 in the US and £1,049 in the UK – which, thanks to Brexit currency rates is even more painful: $999 is £809.
All new iPhone 11s come with a new system-on-chip processor – the A13 Bionic – which was the technological star of the show. Apple claims to have massively improved performance with the new chip – 20 per cent faster and 30-40 per cent lower power consumption than previous – through a series of complex tweaks.
Cupertino claims it can handle one trillion operations per second and is the fastest CPU and GPU in any smartphone on the market. If all that turns out to be true, Apple may continue to justify its premium market price. The new chip will allow for more intensive graphics work and yet still have a longer all-day battery life, Apple CEO Tim Cook claimed on stage.
But the main marketing drive for the new phones was the cameras: a new superwide camera alongside the normal camera that users can switch between. The Pro model has a normal camera, a superwide one and a telephoto camera. Apple has developed some clever technology that allows the cameras switch between each other and take very fast shots.
Why not four cameras? Oh, ok, how about five?
By having two or three cameras – all on the back with another on the front – Apple highlights that you can take all kinds of pictures without having to physically move. It also tried hard to suggest that the iPhone Pro could be used for professional films: allowing you to record two different shots at the same time by recording using two different cameras.
This seems like wishful thinking: a professional filmmaker or photographer is unlikely to want to deal with all the restrictions that an iPhone provides when they can just hire one of the many professional movie cameras available. Likewise professional photographic equipment. But the market isn't really them: it's people who want to imagine themselves as filmmakers and professional photographers.
Is an Instagram boost sufficient for people to ditch their old phone and stay on the upgrade cycle? Apple clearly thinks so. Although it also gave significant stage time to its trade-in program and installment payment plan to highlight that the phones were pretty affordable if you think about it (or choose not to think about it too much).
The phones will come in a range of new colors and also include some over-the-top features like Dolby Atmos sound as well as some useful tech – like Wi-Fi 6.
New iPad and Apple Watch
The Cupertino giant also announced a new iPad – the seventh version – that comes with a larger 10.2in display and a full-size keyboard. It's a step up from the current iPad, but well below the iPad Pro in performance and price: it starts at $329 and will be available at the end of September.
And a new Apple Watch – fifth generation – will now come with an always-on display without losing battery life, Cook claimed. It is still reliant on you having an accompanying iPhone however and costs a hefty $399+, or with a $499+ price tag for the cellular option.
With both these products, Apple continues to push its vision of how everyone will use them, so convinced that it's right that it is sure it only has to repeat the message enough times before everyone realizes that the Silicon Valley titan was correct all along.
With the iPad, Apple is certain that it can replace people's laptops – and keeps telling them so. But everyone still stubbornly insists that laptops offer far greater flexibility and the user interface is better.
As to the Watch: having recognized that people don't really need a watch anymore as their phone tells them the time, Apple is pushing even harder on the concept of the Apple Watch as a valuable health device. It featured a lengthy video of people thanking Apple for saving their lives just because they had its super-expensive tech on their wrist.
Even with Apple's marketing brilliance, though, you can only persuade so many people that they need to spend money on things they don't really need.
New subscription services
Lastly, Apple announced two new subscription services: games and TV.
The App Store will soon feature an Apple Arcade where you can download and play new games – which Apple was keen to stress will be "exclusive" to it. It demoed four different games, but none of them seemed to excite much. And the flagship game was an updated version of Frogger – every gran's favourite computer game.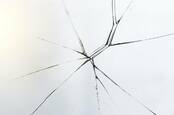 Apple cracks, straps on free repair service for defective Watches
READ MORE
This will be an uphill struggle in large part because Apple is so controlling and all the big games developers know that the vast majority of the gaming market is going to stick with their Xboxs, Playstations and Nintendo Switches.
And then there is Apple's much-vaunted move into TV production. Its first shows will start to air next month and Cook previewed another new series – called See – based on the premise of the whole of mankind having become blind but two babies are born with eyesight. For some reason, according to the internal logic of the show, regaining a basic sense that was previous lost is something to be feared. God knows how the show got green-lighted, but based on production values, Apple has clearly poured a ton of money into the concept.
We can't shake the sense that See is an extraordinary, almost too obvious, on-the-nose metaphor for the likely success of its TV production efforts. Interestingly, Apple has put both its games and TV subscriptions at the sub-market price of $4.99 a month.
Oh, and it is giving away one free year's worth of Apple TV+ to anyone that buys a new expensive Apple product: a move that fanbois will love but raises questions about whether tech giants are trying to pull TV production into the same walled gardens it is used to in the tech arena.
So in short: Apple has a new, faster chip, and is using it. ®