Facebook: Remember how we promised we weren't tracking your location? Psych! Can't believe you fell for that
Super-harvester of private info forced to confront new iOS, Android safeguards
---
Analysis Facebook has been caught bending the truth again – only this time it has been forced to out itself.
For years the antisocial media giant has claimed it doesn't track your location, insisting to suspicious reporters and privacy advocates that its addicts "have full control over their data," and that it does not gather or sell that data unless those users agree to it.
No one believed it. So, when it (and Google) were hit with lawsuits trying to get to the bottom of the issue, Facebook followed its well-worn path to avoiding scrutiny: it changed its settings and pushed out carefully worded explanations that sounded an awful lot like it wasn't tracking you anymore. But it was. Because location data is valuable.
Then, late on Monday, Facebook emitted a blog post in which it kindly offered to help users "understand updates" to their "device's location settings."
It begins: "Facebook is better with location. It powers features like check-ins and makes planning events easier. It helps improve ads and keep you and the Facebook community safe. Features like Find Wi-Fi and Nearby Friends use precise location even when you're not using the app to make sure that alerts and tools are accurate and personalized for you."
You may have missed the critical part amid the glowing testimony so we'll repeat it: "... use precise location even when you're not using the app…"
Huh, fancy that. It sounds an awful lot like tracking. After all, why would you want Facebook to know your precise location at all times, even when you're not using its app? And didn't Facebook promise it wasn't doing that?
Timing
Well, yes it did, and it was being economical with the truth. But perhaps the bigger question is: why now? Why has Facebook decided to come clean all of a sudden? Is it because of the newly announced antitrust and privacy investigations into tech giants? Well, yes, in a roundabout way.
Surprisingly, in a moment of almost honesty which must have felt quite strange for Facebook's execs, the web giant actually explains why it has stopped pretending it doesn't track users: because soon it won't be able to keep up the pretense.
"Android and iOS have released new versions of their operating systems, which include updates to how you can view and manage your location," the blog post reveals.
That's right, under pressure from lawmakers and users, both Google and Apple have added new privacy features to their upcoming mobile operating systems – Android and iOS – that will make it impossible for Facebook to hide its tracking activity.
Apple has added a feature to iOS 13 that pops up an alert every time an application running in the background, seemingly doing nothing, is quietly accessing your whereabouts. In Cupertino's words: "App location transparency: receive notifications when an app is using your location in the background, so you can decide whether to update your permission."
So millions of Facebook users on iPhones are about to start seeing "Facebook is accessing your location" when they don't have the Facebook app open. Not only that but iOS 13 will tell you how many times each app has accessed your precise location – and it's fair to say that users are probably going to be uncomfortable knowing just how often Facebook decides it's vitally important to know exactly where you are.
Details
Facebook gives more details about how iOS 13 will work. Given how obsessively secretive Apple is about such details, it's fair to say that Facebook is not happy and so has decided in a fit of pique to reveal them.
The blog post says: "On iOS devices, you currently have three options to share your precise location with an app: always, only when the app is in use or never. If you decide to update to iOS 13, you will see an additional option called 'allow once,' which lets an app access your device's precise location information only once.
"If you are using iOS 13, you will begin to receive notifications about when an app is using your precise location in the background and how many times an app has accessed that information. The notification will also include a map of the location data an app has received and an explanation of why the app uses that type of location information."
Here is our educated guess: Facebook ran their app on a beta version of iOS 13, looked at what the average user would see – and realized it had a nightmare on its hands.
Similar settings are present in the newly released Android 10, which Facebook notes "gives people more visibility into and control over when apps can access their device's precise location."
And so, as a paragon of openness and honesty, Facebook has decided to put out a blog post the evening to get ahead of Apple's big iOS and iPhone launch day, today, during which this new privacy feature may be discussed. The key detail is that both Google and Apple have designed their latest mobile operating systems to prevent the technical workarounds that Facebook has used in the past to bypass people's privacy settings. Here is Facebook's explanation of what is happening:
"If you decide to update to Android 10, you'll have the option to allow individual apps to access your precise location, either while you're using the app or when you're not. We understand that this may be confusing if you're already using Facebook's background location setting, and this update may cause a few instances where the Android and Facebook location settings will be out of sync.
"To address this issue, Facebook will continue to respect your most restrictive settings choice. For example, if your device location setting is set to 'all of the time,' but your Facebook background location setting is off, we won't collect your precise location information when you're not using the Facebook app."
Which in plain English means that Facebook has been told by Google and Apple that it can't override the device's privacy settings through its own obtuse app settings.
Game over?
Facebook admits the jig is up for its shady practices: "We'll also begin to phase out the Facebook background location setting on Android 10 by reminding people to check their device's location settings to make sure what they've chosen is right for them."
Of course Facebook is hoping that the vast majority of its users won't be able to read between the lines – and it is right, they won't – but it doesn't matter because it looks like Apple and Google, fearful of investigations, lawsuits and privacy legislation have custom-built their new OSes to stop Facebook's worst privacy abuses dead in their tracks.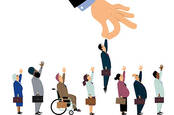 In a humiliating climbdown, Facebook agrees to follow US laws
READ MORE
Facebook's engineering director for location, Paul McDonald, then closes out the blog post by vomiting the company line on privacy: "You're in control of who sees your location on Facebook. You can control whether your device shares precise location information with Facebook via Location Services, a setting on your phone or tablet."
But this is Facebook, remember, so it hasn't given up: "We may still understand your location using things like check-ins, events and information about your internet connection," it notes, before warning that it will keep trying to fudge its way into your personal information.
"We're always building new features to help you explore the world around you, including Local Alerts to keep you informed on breaking news and the new map in the Events tab to help you find things to do with friends nearby."
The answer, in case you're wondering, is to delete the Facebook app from your phone. Seriously, delete it. If you must, access its service from a separate browser. Because it has taken a cast-iron technical block on the company tracking you for the company to make a real change to its software. ®