Enterprise Java, known as Java Enterprise Edition 8 (Java EE 8) under Oracle's implementation of the platform specification, has finally packed up and moved out of Big Red's basement under a new name, so it won't bear the burden of its heritage.
On Tuesday, the Jakarta EE 8 Full Platform is scheduled to debut under the stewardship of the Eclipse Foundation, alongside the related Web Profile specifications and Technical Compatibility Kits (TCKs).
Jakarta EE emerged as the heir to Java EE because Oracle wanted to build a vendor-neutral community around the corporate Java spec but didn't want to cede control of its Java trademarks. The "Jakarta" name won out over the rather less exciting runner-up "Enterprise Profile" and now, after several years of unglamorous fiddling, the specification that defines community-driven enterprise Java – itself an extension of Java SE – has been finalized for public release.
"This has been the culmination of several years of very hard work," said Mike Milinkovich, executive director of the Eclipse Foundation, in a phone interview with The Register. "The motivation for doing this is to make sure that this part of the Java ecosystem is more open for collaboration."
Milinkovich said that the Java EE ecosystem has involved many different vendors over the years and that part of Oracle's motivation for moving Java EE governance to the Eclipse Foundation was to encourage competing vendors with an interest in enterprise Java - like IBM - to become more involved in platform oversight and improvement.
"Those companies made it clear they would not to do so under the prior regime," he explained.
Those companies include Fujitsu, IBM, Oracle, Payara, Red Hat, and Tomitribe, each of which has an interest in Jakarta EE and related products and services. And each offered giddy statements to mark the Jakarta EE spec release. Fujitsu said it is "excited." IBM said it is "very excited." Payara said it is "truly excited." Oracle meanwhile went with "extremely pleased." You get the idea.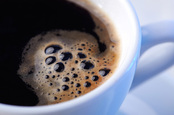 Free supported Java turns up in latest SQL Server 2019 preview
READ MORE
Despite the enthusiasm of its rivals, Oracle is still first among equals, though less so than previously. Milinkovich said Oracle "remains in the driver's seat" for the Java SE language definition, which affects the enterprise implementation. In Java SE, he explained, open source work happens through the OpenJDK, but those contributing code still sign an agreement giving Oracle joint ownership.
For Jakarta EE, Oracle doesn't get special intellectual property rights and doesn't control the writing of spec documentation. "Everything is being done in open source so it's a far more collaborative process," he said.
In conjunction with the Jakarta EE 8 spec debut, the Eclipse Foundation also plans to certify Eclipse GlassFish 5.1 as an open source compatible implementation of the Jakarta EE 8 Platform. Along similar lines, IBM plans to announced that its Open Liberty application server has been certified for Jakarta EE 8 and other vendors can be expected to declare products previously designed for Java EE to be Jakarta EE compatible.
According to Milinkovich, tens of thousands of companies have invested in enterprise Java technology and there are over 10 million Java developers worldwide. The Eclipse Foundation plans to promote Jakarta EE 8 next week in San Francisco at the Oracle Code One conference. ®
Similar topics