Required: Massive email fraud bust. Tired: Cops who did the paperwork. Expired: 281 suspected con men's freedom
Alleged whaling crooks cuffed in global crime crackdown
---
US prosecutors say 281 suspected criminal hackers around the world have been arrested as part of a massive takedown operation against so-called business email compromise operations. That's the type of caper in which crooks hijack executives' email accounts, or impersonate the staffers, to trick colleagues into wiring funds to fraudsters' accounts.
In a coordinated effort dubbed Operation reWired, law enforcement officers from the US, UK, Nigeria, Turkey, Ghana, France, Italy, Kenya, and Malaysia arrested people they believe to have been running targeted phishing and fraud campaigns against businesses worldwide.
In total, 281 arrests were made and around $3.7m in cash was seized by police. In America alone, 74 people have been arrested, while Nigerian police cuffed 167 suspects. According to US attorneys, the massive law enforcement action included agents from the FBI, Secret Service, Postal Inspection Service, IRS, the State Department, and Homeland Security Investigations as well as more than two dozen US Attorneys offices.
Prosecutors believe that those arrested were running sophisticated scams that involved either taking over or impersonating the email account of someone who runs or partners with a targeted business, then instructing workers at the business to send a check or wire transfer to an account controlled by the scammer. Other arrestees are accused of laundering this money.
"The Department of Justice has increased efforts in taking aggressive enforcement action against fraudsters who are targeting American citizens and their businesses in business email compromise schemes and other cyber-enabled financial crimes," said Jeffrey Rosen, deputy US attorney general.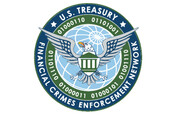 Email scammers extract over $300m a month from American suits' pockets
READ MORE
"In this latest four-month operation, we have arrested 74 people in the United States and 207 others have been arrested overseas for alleged financial fraud."
The alleged activities of those arrested did not end with business email schemes. The IRS says that some of the suspects are also believed to be responsible for 250,000 stolen identities and 10,000 fake tax returns that yielded roughly $91m in refunds.
Additionally, police believe the suspects also ran dating, real-estate, employment, vehicle sales, and lottery email scams to further pad their wallets.
The Department of Justice says that anyone who believes they have been duped by business email compromise scam should file a complaint with the IC3 to help police track and keep record of scamming operations. ®