Fairphone 3 stripped to the modular essentials: Glue? What glue?
Take note, mobe makers
Amsterdam-based Fairphone describes its devices as sustainable. iFixit took its selection of tools to one and found that, hey, you can make phones that are at once not rubbish and also repairable.
Now into its third iteration since 2013's first phone, the device should be the answer to the prayers of those who miss the old days of easy-to-replace batteries in their new S10 Samsungs or would like to be able to skip the walk of shame to the Apple Genius bar with an unhappy iPhone.
The phone itself has an average specification for a €450 (including VAT) Android phone. The 632 Qualcom Snapdragon coupled with 4GB RAM won't set the world alight, but neither is it a damp squib.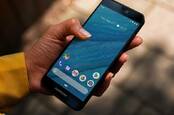 Want an ethical smartphone? Fairphone 3 is on the way – but tiny market share suggests few care
READ MORE
However, has the much-vaunted modular approach survived into version 3? The answer is a definite yes, as the iFixit gang tore into the thing.
The rear of the phone can be prised off without need for any special tooling, although the team noted the absence of a bumper this time around (it is in the box, if required.) The 3,060mAh (11.781 Wh) battery revealed within might be a bit weedy compared to beefier models, but it can be simply lifted out and replaced as needed. Again, no tools are required and there is no glue to be seen.
Once in, the display was easily removed from the frame (iFixit ungratefully ignored the included titchy screwdriver, preferring its own tools) and the promised modules, using press-fit sockets, were removed. Sadly, the few thousand Fairphone 2 users can't upgrade their handsets since the inner modules are not compatible.
Still, replacing a broken USB-C port or busted camera should remain a breeze for Fairphone 3 owners.
The motherboard itself, holding that 632 SoC Snapdragon, 4GB RAM and 64GB storage, can also be quickly removed, although sadly the chips have been soldered on, limiting upgradeability a little.
Overall, however, the team remained impressed and the Fairphone retained its 10 out of 10 rating. While replacing components actually on the modules would be a challenge, the modules themselves are easily swappable, and stripping the device down to get at key components, such as the screen or battery, require little or nothing in the way of specialised skills or tools.
As a demonstration to phone manufacturers and users that it is possible to make a serviceable handset, the Fairphone 3 is a success. We hope the likes of Samsung (its Galaxy S10e scored a woeful 3 out of 10) and Apple (the iPhone XR managed a more impressive 6 out of 10) are taking note.
But we shan't be holding our breath for tool-free removable batteries and user-replaceable screens in those millions of flagship smartphones sold every year any time soon. ®