This article is more than 1 year old
Oops: Rockets lighting their tails is a good thing – but not three-plus hours before lift-off
Japanese cargo spaceship launch scrubbed after premature deflagration
The launch of a cargo spacecraft packed with supplies for the International Space Station was cancelled after a fire erupted on or near the launch pad at Tanegashima Space Center in Japan on Tuesday.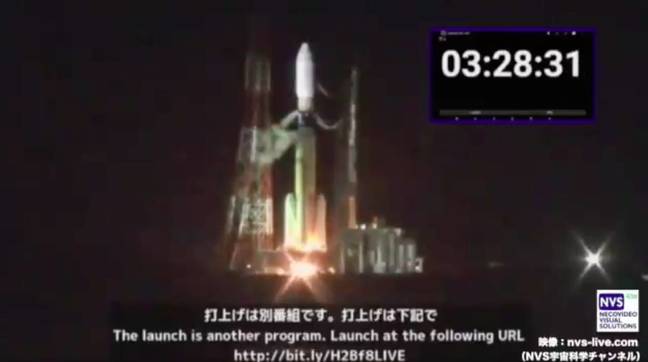 Here's a slightly blurry still taken from the live video of the launch.
The plan was to blast the H-II Transfer Vehicle-8 (H-IIB) rocket into the skies at 2133 UTC but this was halted hours before at 1805 UTC due to the outbreak of fire. Mitsubishi Heavy Industries, the engineering and electronics company under the Mitsubishi conglomerate, was in charge of the logistics of the launch and released the following statement.
Today's launch is postponed because we found a fire around the hole at the deck of the mobile launcher at 3:05 a.m. JST.
Now we are trying to extinguish a fire. #H2BF8

— MHI Launch Services (@MHI_LS) September 10, 2019
It's the first time that Japan Aerospace Exploration Agency's H-IIB rocket has ever failed to launch. No one's quite sure what set off the blaze or where it really began, according to NASA's statement, but the rocket was sprayed with water for many minutes after the fire was seemingly extinguished.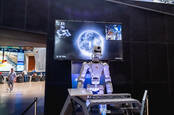 My god, it's full of tsars: A gun-toting Russian humanoid robot is on its way to the International Space Station
READ MORE
"Mission Control in Houston informed the crew aboard the International Space Station that tonight's launch of the Japan Aerospace Exploration Agency (JAXA) unpiloted H-II Transfer Vehicle-8 (HTV-8) cargo spacecraft was scrubbed due to a fire on or near the launch pad at Tanegashima Space Center.
So, it looks like the Kounotori 8 - also known as HTV-8 - mission will have to be postponed for now. It means that the astronauts aboard the ISS will have to wait a little while longer for the gas bottle, cubesats, and a new water tank it would have carried, but there are still plenty of supplies on the space station, which is typically stocked with around six months of consumables ®