Breaking, literally: Microsoft's fix for CPU-hogging Windows bug wrecks desktop search
One step forward, er, one step back. Nobody gets too far like that
Microsoft's build 18362.356 (KB4515384​​​​​) for its Windows 10 May 2019 Update (version 1903) rolled out on Tuesday with security improvements for Internet Explorer, Microsoft Edge, networking tech and input devices – and a CPU usage fix that, for some, has broken desktop search.
The security tweaks address a variety of speculative execution side-channel vulnerabilities known as microarchitecture data sampling (MDS) for 32-bit x86 versions of Windows. Intel dealt with the CVEs at issue – CVE-2019-11091, CVE-2018-12126, CVE-2018-12127, CVE-2018-12130 – in May.
The update, released concurrently with Build 17763.737 for the Windows 10 October 2018 Update (v1809), also includes security enhancements for assorted Windows components.
Microsoft says its update fixes a high CPU usage problem associated with SearchUI.exe reported by a small number of users who disabled searching the web via Windows Desktop Search.
But its fix has nixed SearchUI.exe for some. Those griping claim SearchUI.exe, a part of Cortana, won't launch after installing KB4515384.
"What a mess – I had the original issue with SearchUI.exe and it sending my CPU to unparalleled heights and showing a big black pane of nothing," wrote Reddit user cyrenaic101 in a complaint thread. "So I uninstalled that turd. And then here comes the 'fix' KB4515384. Search completely broken…"
Similar complaints surfaced in another Reddit discussion of the updates.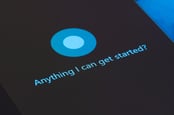 Cortana makes your PC's heart beat faster: Windows 10 update leaves some processors hot under the cooler
READ MORE
Among those who claim to have undone the snafu, solutions involve either reverting to an older build and blocking updates, enabling Bing search via the Windows Registry or replacing the Cortana Cache folder with a version from a previous working build.
In November last year, Microsoft published a blog post from Michael Fortin, corporate vice president of Windows, addressing concerns about the quality of Windows updates after a series of problems that culminated in the re-release of its Windows 10 October 2018 update.
Despite the problematic release, Fortin maintained that the quality of Windows releases has been improving. "Over the last three years one of our key indicators of product quality – customer service call and chat volumes – has steadily dropped even as the number of machines running Windows 10 increased," he said.
Microsoft did not immediately respond to a request for comment. ®