Mike drop, DXC-ya later! Lawrie immediately ejects as CEO from IT outsourcing giant
Board member Salvino to lead CSC-HPE-Enterprise-Services mutant starting Thursday
Beleaguered IT outsourcing specialist DXC will open business Thursday minus the only CEO it has, to date, ever known, as Mike Lawrie is stepping down effective immediately.
The US-based biz announced on Wednesday that Lawrie, who has operated as board chairman, president, and CEO ever since the company was formed in 2017 from the mash-up of HPE Enterprise Services and CSC, will retire as president and chief executive effective immediately. He will step down as board chair on December 31 this year.
Taking his place in the hot seat will be Mike Salvino, a former Accenture Operations CEO, who joined the DXC board in May.
"Mike Salvino is the perfect choice to lead DXC into its next phase of growth," Lawrie said of his replacement.
"He is a proven leader with a strong track record of successfully running businesses, forging trusted client relationships, and creating an environment to grow and develop talent."
Salvino will be tasked with turning around a DXC operation that has seen things go from bad to worse in recent weeks. Despite resorting to layoffs and office closures in hopes of cutting overhead, the company was unable to keep up with its financial outlook and last month delivered a disappointing quarterly report that sent its stock price through the floor.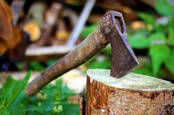 Another 3,900 staffers gone, 3 data centres to be closed, and yet DXC revenues keep falling
READ MORE
"DXC has an enviable client portfolio, deep industry partnerships and a talented global team," Salvino said in accepting to appointment.
"I am looking forward to leveraging these strengths and my proven operational playbook to accelerate the execution of our growth strategy."
While the plummeting value of the biz and allegations of mistreatment by underlings would be enough to put most execs in the stocks, DXC said Lawrie's retirement has nothing to do with its recent fortunes.
Rather, the IT outsourcer alleged, the CEO and board have been planning the retirement for about a year and have sought out his successor together.
"We want to thank Mike Lawrie for guiding DXC through its successful integration and initial phase of transformation," gushed Manoj Singh, chairman of the DXC board's nominating committee.
"During his tenure, DXC became the world's leading, independent end-to-end IT services company and built significant digital capabilities to help DXC execute its strategy. We look forward to his continued leadership during this important transition." ®