This article is more than 1 year old
Those fake spying cell towers in Washington DC? Ex-intel staffers claim they're Israeli
But Trump Administration seemingly unbothered
After months of speculation about who exactly was behind a series of eavesdropping fake cell towers in Washington DC, it appears the answer is Israel.
According to three anonymous senior US officials, cited in a report by Politico, the FBI carried out a counterintelligence investigation into who was behind the mobile spying installations - following a number of news reports of unusual cell activity - and concluded pretty quickly that the US ally was behind them.
"It was pretty clear that the Israelis were responsible," a former senior intelligence official told the publication. Two other officials confirmed that official conclusion that other nation states - including China and Russia - had been ruled out and Israel was almost certainly responsible. The conclusion appears to have been reached through observation of how the data was pulled from the devices.
But despite that conclusion, and pressure from lawmakers, it appears that the Trump Administration actively decided not to push the issue, even though the target of the surveillance effort was almost certainly the president himself. President Trump has been criticized for using insecure communications - namely, his personal cell phone - to communicate with people outside the White House.
A president's communications are usually strongly shielded from others' ears, for obvious reasons, with calls made on secure lines and operators ensuring direct connections. But President Trump appears to revel in ignoring presidential protocol and, alongside his controversial Twitter use, frequently uses a personal cell phone to call people to ask their advice.
The cellphone simulators work by announcing themselves as cell phone towers and then pass the information on to real towers, while recording the phone's information that passes through them.
Opaque
They have been used extensively by the FBI and local police forces but their functioning and use has been fiercely protected for years, with law enforcement repeatedly dropping criminal cases rather than provides details of how they are deployed.
That level of secrecy is likely to have contributed to the decision to deploy them: with everyone refusing to acknowledge their existence, it might pass under the radar. Plus, of course, gaining direct access to the president's, or his advisers, private phone calls could yield hugely valuable intelligence.
Back in April, several senior Congressmen demanded "immediate action" over the mysterious fake cell towers and sent a letter to FCC chair Ajit Pai asking him to "address the prevalence of what could be hostile, foreign cell-site simulators, or Stingrays, surveilling Americans in the nation's Capital."
The FCC, as ever, did nothing. But Homeland Security did hold a briefing with the lawmakers and, according to a subsequent letter [PDF], provided them with a confidential briefing about what it had discovered.
It's not clear why the information claiming Israel being behind the hacking effort has come out now, although it is notable that two days ago President Trump fired his national security adviser John Bolton and the next day was followed out the door by a number of his staff.
One of the anonymous sources, named as a "former senior intelligence official" was critical of the Trump Administration's response to the conclusion that the Israelis were behind an effort to bug the president.
Calculations
"The reaction was very different than it would have been in the last administration," they were quoted as saying. "With the current administration, there are a different set of calculations in regard to addressing this."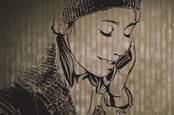 Hold the phone: Mystery fake cell towers spotted slurping comms around Washington DC
READ MORE
Normally capturing a foreign government's spying efforts would result in a formal reprimand but apparently that didn't happen in this case. "I'm not aware of any accountability at all," the former official said.
Of course Israel has denied any involvement, with even the prime minister Benjamin Netanyahu being forced to answer to the allegation. "We have a directive, I have a directive: No intelligence work in the United States, no spies," he told reporters on Thursday. "It is a complete fabrication, a complete fabrication."
Based on his reaction to similar denials by people like Russian president Vladimir Putin, President Trump no doubt believes - or chooses to believe - that Netanyahu is telling the truth. But back in the real world, Israel is renowned for its intelligence services' aggression and willingness to cross lines that most other security services will not.
In the meantime, if you're not in the DC area, you can still have your private communications intercepted by the cops in Boston or - if you are a fried chicken thief - in Maryland. ®