The Annals of Improbable Research held its annual award-giving ceremony – the Ig Nobel Prize – on Thursday night at Harvard's Sanders Theatre, and the entries were as worthy as ever.
Host for the event, top-hatted Annals editor Mark Abrams, introduced the 10 winners during a glittering evening peppered with science opera, blessedly brief keynotes and a silver-painted man holding a flashlight. Also featured were several academics who were invited in turn to give the audience a technical description of a complex concept in fewer than 24 seconds.
Star of the show, however, was the little girl who was tasked with stomping on stage to shout "Please stop, I'm bored!" whenever a prize winner's acceptance speech went on for more than a minute.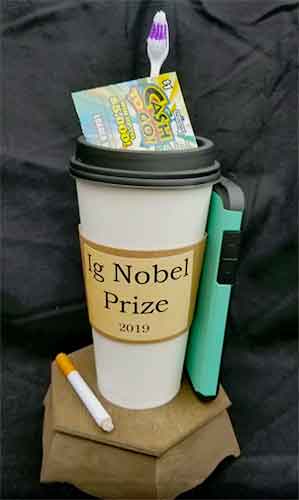 Ig Nobel Prize 2019 trophy
Winners were handed a unique Ig Nobel trophy, a certificate and 10 trillion (Zimbabwean) dollars. The winning research teams received their prizes from genuine Nobel laureates, including flag-hatted Brit Rich Roberts, who won his Nobel for "Physiology or Medicine" back in 1993.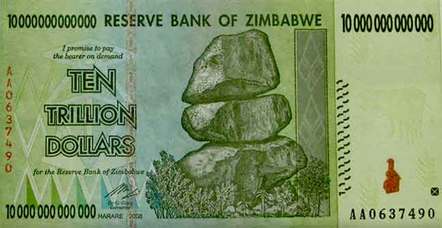 10 trillion Zimbabwean dollar bank note
The 2019 Ig Nobel winners were:
Most of the winners were due to give free public talks on the afternoon of Saturday 14 September at MIT. You can watch a full recording of the event above. ®