This article is more than 1 year old
Woman sues Lyft, says driver gang-raped her at gunpoint – and calls for app safety measures we can't believe aren't already in place
Sex assault survivor reveals her two-year fight for justice
Analysis A woman who says she was subjected to a horrific rape at the hands of her Lyft driver has sued the tech biz.
Alison Turkos took what should have been a 15-minute trip home in New York in the fall of 2017, yet woke up mid-journey to find herself miles away, and in a different US state, being gang-raped at gunpoint by her driver and at least two other men. "Alison remembers the men cheering and high fiving each other as they continued to rape her," her lawsuit [PDF], filed in California on Tuesday, states.
The three-mile journey within New York ended up being an 18-mile, 79-minute ordeal in which she was driven to New Jersey and then back to Brooklyn after the brutal attack.
Despite contacting Lyft and the police, little has happened over the course of two years, and Turkos even claims that Lyft continued to keep the driver on its books, first under the same name and then under a different name, despite having been accused by one of its customers of kidnap and rape. Turkos also wrote a Medium post about her decision to sue, in which she said:
Within 24 hours, I reported my kidnapping to Lyft ... However, to my utter shock, Lyft informed me that I would still be expected to pay for the original estimated cost of my ride and I would be "unpaired" from the driver in the future — I'd later learn he remained a Lyft driver.
Lyft callously forced me to pay $12.81 for my kidnapping and rape and has allowed a predator to continue driving for not months, but years — proving once again they value profits over customer safety.
Her lawsuit claims that, far from assisting her, Lyft has actually "refused to cooperate with law enforcement, including the Federal Bureau of Investigation." The police case was initially handled by the New York Police Department (NYPD) before being handed over to the FBI as the kidnapping and sexual assault happened across state lines.
The case is being investigated as a human-trafficking case, the lawsuit states, adding that "throughout the investigation by the NYPD and the FBI, Lyft has been wholly uncooperative."
Despite Turkos' obvious anger, the lawsuit intent is clearly to force changes onto Lyft, with much of the 30-page document going into some detail over how the current systems Lyft has in place are inadequate and even providing a lengthy rundown of improvements that could be made to the ridesharing app's policies.
Another lawsuit
It is not even the first lawsuit of this nature filed against Lyft: earlier this month, no less than 14 women sued the San Francisco upstart for mishandling their rape and sexual assault complaints against the app's cabbies. That lawsuit also alleges that Lyft continued to use drivers who had been accused of attacking passengers.
Both lawsuits contains the same three basic complaints: Lyft does not run sufficient background checks on drivers before approving them; it does not have adequate systems to deal with sexual assault complaints; and it does not do enough using its existing technology to protect the safety of its passengers. In each case the evidence against the ride-sharing biz is damning.
Lyft has a safety section on its webpage on which it outlines its approach to protecting passengers: it claims to "screen every single driver, and if someone doesn't pass our professionally-administered background checks, they can't join us. It's as simple as that."
But it isn't as simple as that, Turkos' lawsuit points out. "Lyft relies on a quick, name-based background check process to screen its applicant drivers and has continuously refused to adopt an industry-standard, fingerprint-based background check qualification process," her complaint states.
The background check involves each driver sending in their driver's license, social security number, and vehicle insurance details through an online form. And none of that information is verified, the lawsuit claims. So a banned driver could easily reapply under a different name, and that is precisely what Turkos has claimed happened with her rapist.
The lawsuit also notes that name-based background checks are limited to publicly available databases "which are not linked to each other and typically do not go back past seven years." The standard system for taxicabs – called Live Scan – instead takes a prospective driver's fingerprints and searches them against a much larger set of databases, most importantly those maintained by state law enforcement and the FBI.
Lyft's system results in searches that are "incomplete, limited and inaccurate," the lawsuit states.
Lacking
In addition to background checks, Lyft also flags up safety features that are transparently lacking: the ability to share your trip's information with a third party so they can monitor your safety; a button within the app that allows you to call 911; and a small image of your driver's face and their car's number plate so you can be sure you don't get in the wrong car.
The safety page also includes a short FAQ for riders on how to keep themselves safe, such as choosing a safe pick-up spot and using its safety features – share trip details; check number plate – and ending the ride if they don't feel comfortable.
It is nowhere near enough, the survivors suing Lyft argue: the tech upstart has been aware of sexual assaults carried out by its drivers for years, and has done little about it. "Despite advertising to passengers that 'Your safety is important' and 'Safety is our top priority,' Lyft's background check process is designed for speed, not safety. In refusing to adopt reasonable safety procedures, Lyft makes clear that its priority is profit, not passenger safety," the earlier class-action complaint [PDF] argued.
And, unfortunately, that lawsuit appears to have proven Turkos right: there are two aspects of Lyft's safety program that may have a real impact of passenger safety – and both of them were announced in the past week.
On September 10, Lyft announced a partnership with an outfit called SambaSafety that will expand its one-time background check to allow it to carry out "ongoing criminal monitoring" and "quickly deactivate any drivers with disqualifying criminal convictions." These mechanisms will be "launching soon," we're told.
On the same day – September 10 – Lyft also announced that it was working with another organization, RAINN, the Rape, Abuse & Incest National Network, to create a "Community Safety Education course" that it will require all drivers to complete.
Real work
We spoke to RAINN – which does great public policy, education, and consulting work around the issue of tackling sexual assault – about its involvement with the mobile app developer. And while the organization did not want to discuss the specifics of its work for Lyft, its spokesperson was happy to discuss what it does in general for people looking to deal with sexual assault effectively.
"We evaluate an organization and their programs and we make a list of suggestions for how to improve that are specific to them," the spokesperson summarized while noting that it "meets companies where they are."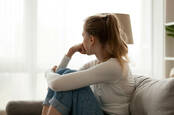 #MeToo chatbot, built by AI academics, could lend a non-judgmental ear to sex harassment and assault victims
READ MORE
Asked for more detail, they told us that the key goal in every case is to "build a culture of respect and of consent." The most important first step, they noted, was to ensure that the "survivors are taken care of," and to that extent the organization often encourages the introduction of hotlines through which people can talk about their experience and – critically – be believed.
From there, RAINN embarks on education and training of an organization itself, specifically ensuring that "people are made to feel they can come forward," and that there will be "concrete actions" in response. It follows that up with assessments and evaluations of any new programs that an organization introduces, and discusses "where they are on their roadmap."
While all that sounds promising, there are already signs Lyft may not be taking the situation seriously enough. The tech company continues to refuse to introduce fingerprinting of its drivers – and its partnership with SambaSafety appears designed to maintain its current, lacking background check system.
And when it announced its partnership with RAINN, the app maker said it expects to roll out its "Community Safety Education course" this October – just one month later. That is not a sign Lyft is looking to rethink its corporate approach to sexual assault allegations, rather it simply wants to ticks a legal checkbox to shield it from liability.
The way Lyft has described the course, and its insistence on maintaining an online-only application system for drivers, strongly implies that sexual assault training will be given to Lyft drivers in the form of an e-learning module included as part of the application process.
Technical solutions
What else could Lyft be doing to cut down the risk of sexual assault? Fortunately, Turkos has gone to the trouble of including quite a few suggestions in her lawsuit: suggestions that, as you go through them, seem so obvious that it's hard to believe a publicly listed corporation that does nothing other than arrange lifts between drivers and people doesn't already have them in place.
"Lyft does not report statistics about sexual harassment or sexual assault by its drivers," her lawsuit notes. "Lyft does not disclose its policies or procedures on dealing with sexual assault by its drivers."
It goes on: "Lyft does not properly train its customer service representatives on how to deal with serious allegations of driver misconduct. As a result, passengers who report sexual abuse by a driver have been later matched with the same driver, and dangerous drivers continue to drive with Lyft."
The court paperwork also points to the callous semi-automated responses passengers who reported sexual assaults to Lyft received, including apologies for the "inconvenience" and offers of $5 gift certificates as recompense.
But by far the most obvious things for Lyft to do revolves around its core competencies: technology. "As a technology company with access to a state-of-the-art in-app tracking system, as well as a camera within the required mobile device, Lyft could take the following steps towards the elimination of the sexual assaults by Lyft drivers," Turkos' lawsuit notes. It then urges Lyft to:
Adopt a zero-tolerance policy for improper conduct that drivers are required to agree to before being allowed to drive
Maintain a surveillance camera and rules requiring its continuing operation during all rides and have footage saved and accessible for download for up to 72 hours after each ride
Inform drivers that if they turn off the surveillance system during a Lyft ride, they will never drive for Lyft again
Inform their drivers that they may not leave the car and accompany a passenger to their home or to any other location outside the vehicle, other than to provide temporary and time-limited assistance to a passenger
Modify the functionality of the app so that Lyft can determine immediately if a driver deviates from these protocols
Monitor rides and implement a system whereby passengers are required to confirm their intention to terminate a ride before reaching their destination
Monitor rides and implement a system whereby passengers are required to confirm their intention to change their destination or their intention to deviate significantly from the assigned route.
All of these suggestions seem eminently doable and reasonable, and you can only assume they aren't already in place because Lyft doesn't want to assume any legal liability for its drivers' actions.
Legal pressure
Which is precisely why this lawsuit by Turkos, and legal action lodged by another 14 sexual assault survivors, is important: because it may make Lyft liable for its drivers' actions, despite its best efforts to avoid that very situation; efforts that have actually exacerbated the problem.
And then, of course, given California's new gig economy law, due to go live in January 2020, Lyft will perhaps be forced to view its drivers as employees rather than independent contractors. And that will make it even harder to escape responsibility.
The starting point for Lyft, however – as for every other organization – is to "believe survivors; it is critical that they be believed," RAINN told us.
We have contacted Lyft and asked a range of questions covering everything from Turkos' specific allegations to wider questions of policy. We will update this article if the tech biz gets back to us. ®