This article is more than 1 year old
Class-action lawsuit claims DXC 'selectively timed' job cuts to inflate short-term profit target
And alleges outsourcing giant then struggled to deliver contracted services
DXC Technology has been named in another class-action lawsuit that alleges mass redundancies were used by senior management to boost earnings but left the company unable to service contracted clients properly.
Bragar, Eagel & Squire PC, a New York litigator specialising in securities cases, lodged the papers on 16 September (PDF) with the US District Court for the Northern District of California on behalf of investors. A less kind publication may refer to the legal eagle as an ambulance-chaser, trying to drum up interest from current or previous DXC stock owners.
The class action, which names DXC shareholder Jason McLees as lead plaintiff, is being brought on behalf of investors that bought DXC stock "pursuant to and/or traceable to the company's April 2017 registration statement and prospectus" – which is when DXC started trading.
DXC published Offering Materials – a kind of prospectus for shareholders – on 27 February 2017 that talked of the firm wringing out $1bn in "synergies" in its first year due to greater economies of scale (volume discounts); workforce changes that included erasing role duplication; and reducing general admin overheads.
DXC said it would align costs with the revenue trajectory – $26bn was forecast for the merged firm in year one. The Offering Materials also emphasised DXC's ability to retain "highly motivated people with the skills necessary to serve their customers".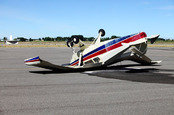 DXC hit with sueball over layoff steamroller's share price dip
READ MORE
The class-action lawsuit filed by Bragar, Eagel & Squire alleges:
The Offering Materials' representations, financial metrics and purported risk disclosures were false and misleading because they failed to disclose that Defendants' planned "workforce optimisation" plan was, in truth, earnings management in disguise. Defendants would impose arbitrary quotas that resulted in the termination of tens of thousands of workers, selectively timed to artificially inflate reported earnings over the short term and present misleadingly inflated quarterly and yearly financial reports to boost the stock price, ahead of insider sales, including by Defendant Lawrie, who exercised stock options to gain millions in personal profit.
DXC also offloaded overheads by consolidating office real estate and rationalising the number of data centres it runs worldwide.
The complaint further alleges that Lawrie – DXC's CEO from the merger until a fortnight ago when he was replaced by Mike Salvino – had actually made internal forecasts of $2.7bn worth of planned workforce reductions for first fiscal year, nearly triple the figure that was made public.
"The foreseeable impact of these severe, undisclosed cuts and firings was that DXC could not deliver on its client contracts and client satisfaction plummeted along with employee capacity and morale, rendering the financial metrics in the Offering Materials false and unrealistic," the complaint states.
It adds that the disclosure of these "material facts" – known events or uncertainties that could affect future performance – was required under US Securities and Exchange Commission regulations. And they should also have been included under "risks" in the Offering Material, it says.
As the "truth" emerged about its plans, the "price of DXC shares declined substantially", the filing reads.
The stock was trading at $31 apiece when the lawsuit was filed, down from the $59 per share valuation on the exchange date for the merger.
"Investors have thus suffered considerable losses as a result of the Defendants' misconduct and seek to recover their losses through this action," the filing adds.
Some shareholders may look to piggyback the lawsuit, if all goes to plan for Bragar, Eagel & Squire. Suits of this kind are not unusual when a company's stock price drops substantially. Whether this one is successful is a moot point.
DXC, the result of the spin merger between CSC and HPE Enterprise Services, started life with 170,000 employees but at last public admission had 130,000 people on the payroll. This was around April and since then, DXC has processed more redundancies, including in the UK and US, where almost half of the security team was cast off.
The Register has heard anecdotal evidence from staff that they are struggling to fulfil services contracts due to too many people being made redundant, but we have yet to be made aware of DXC losing customers due to the issue.
The strategy at the company has been to minimise declines in the legacy outsourcing business, which has been shrinking quarter-on-quarter, and ramp its cloud business with AWS et al to offset those lost revenues. The fruits of this effort have yet to pay off.
Employees caught in the middle have been collateral damage. The hope from at least some in the workforce is that Salvino, brought in to succeed Lawrie as CEO, will draft his own strategy to take the business forward, perhaps one that doesn't involve jettisoning thousands of the people who are supposed to be DXC's greatest asset.
A spokesman told The Register: "The allegations in this suit have no merit and DXC fully intends to vigorously defend the case." ®