This article is more than 1 year old
Open-source companies gather to gripe: Cloud giants sell our code as a service – and we get the square root of nothing
Biz bods head to Open Core Summit to ponder how to, you know, get paid
Analysis On Thursday, at the Palace of Fine Arts in San Francisco, companies building open-source code gathered to figure out how to survive having Amazon, Google, and Microsoft sell their software as a service without paying for the privilege.
The confab has a name, the Open Core Summit, where "Open Core" refers to the marketing strategy of offering a core service for free and charging for complementary capabilities. Presumably, "Freemium Summit" didn't pass muster.
The inaugural conference is focused on helping commercial open-source organizations develop viable business models. It's organized by OSS Capital, a venture-capital firm founded by entrepreneur Joseph Jacks and given street cred through the presence of board partner Bruce Perens, one of the pioneering figures in the open-source movement.
Free Software partisans describe open source as a development methodology without the Free Software movement's moral and philosophical aspirations, whatever those may be. Distinctions aside, a common thread in the two intermingled communities continues to be figuring out how to get paid for code offered under a permissive license.
Several of the companies attending, such as Elastic, have become poster children for the peril of cloud-provider parasitism. Open-source licenses like Apache 2.0 have no requirement to compensate those actually crafting such software. So, mostly, the cloud giants that deploy services based on open-source projects don't bother to pay outsiders who improve and maintain the code.
If you ask nicely, these companies may sponsor your conference, as AWS has done for the Open Core Summit. At the same time, it's tempting to see a certain zero-sum symbolism in the conference's morning donut service, "brought to you by AWS," not to mention interstitial music cues like Bon Jovi's Livin' on a Prayer and Imagine Dragons' Whatever It Takes.
The conference organizers missed an opportunity by overlooking Pink Floyd's Money and The Sister of Mercy's More.
To earn more, open-source code cobblers – Confluent, Elastic, MongoDB, Neo4J, and Redis Labs, among them – have experimented with alternative software licenses.
"Over the last 18 months, at least 12 companies have changed their licenses away from open source to source available licenses, for parts of their code," said Salil Deshpande, a partner at Bain Capital Ventures who spoke at the conference.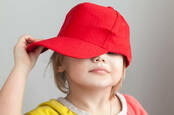 Open-source enterprise software slinger Red Hat bravely reveals that IT bosses love open-source enterprise software
READ MORE
This effort to ward off predatory cloud titans hasn't been entirely successful. Redis Labs has since revised its license again after the problems posed by the Commons Clause license became apparent. Neo4J did too.
But it has had consequences. According to Deshpande, "There is less software now that is open source than there would have been as a result of this problem."
Then, in March, Amazon Web Services debuted its fork of the Elastic project, all the while insisting it's not a fork.
During the lunch break, a co-founder of a prominent open-source project pointed to AWS's banner for its Open Distro for Elasticsearch as "a giant f– you" to the open-source companies in attendance.
Against that backdrop, a series of speakers from companies involved in the open-source ecosystem took turns on the main stage to explain their business strategy or speculate about how to thrive amid giants.
It's not easy. As Ben Golub, CEO of distributed storage biz Storj Labs, put it, "open-source software is a loss leader for the cloud."
OSS Capital is trying to ameliorate the situation by launching what it calls the Commercial Open Source Software (COSS) Platform, which isn't really a platform. As Jacks describes it, COSS is "a set of loosely coupled initiatives that educate, grow, fund and connect" leaders of COSS companies.
So it's a combination of gatherings (like the conference), educational resources, startup incubation, and seed funding.
Notably absent from the mix is a defensible business model. Feel free to bring your own, if you can find one. ®
Editor's note: we are happy to clarify that Ben Golub described open-source software as a loss leader, and not Upbound CEO Bassam Tabbara as first reported.