This article is more than 1 year old
Western Digital: We're just about DDN with these data centre systems
IntelliFlash flogged to big data storage firm, ActiveScale on the block
American drive-slinger Western Digital has pulled out of the storage systems business, telling the world last night that it is selling the IntelliFlash array unit to DDN.
WD also has plans to exit its ActiveScale archival storage array business, it confirmed, saying that keeping either unit on board would require "focus and investment" the business was not prepared to expend.
Mike Cordano, WD COO, said in a prepared statement: "Scaling and accelerating growth opportunities for IntelliFlash and ActiveScale will require additional management focus and investment to ensure long-term success."
This unexpected reversal comes just two years after Western Dig swallowed IntelliFlash when it acquired Tegile in August 2017 for an undisclosed sum. As recently as July this year WD extended IntelliFlash capabilities with entry-level NVMe models, a higher capacity SAS array, live dataset migration and an S3 connector.
WD gets more than 80 per cent of its revenues from selling disk drives and SSDs to OEMs and consumers, where it faces limited competition.
A WD statement explained:
Western Digital's strategic intention is to exit Storage Systems, which consists of the IntelliFlash and ActiveScale businesses. The company is exploring strategic options for ActiveScale. These actions will allow Western Digital to optimize its Data Center Systems portfolio around its core Storage Platforms business, which includes the OpenFlex platform and fabric-attached storage technologies.
Alex Bouzari, CEO and co-founder of DDN, aka DataDirect Networks, emitted this canned quote: "We are delighted to add Western Digital's high-performance enterprise hybrid, all flash and NVMe solutions to DDN's… data management at scale product portfolio."
What happens to IntelliFlash now?
IntelliFlash staff will join DDN, which now has more than 10,000 customers worldwide. WD and DDN will work together to transition customers, with ongoing product availability and support continuity. DDN is understood to be planning to invest in an accelerated roadmap of the IntelliFlash line.
The deal includes a mutual global sourcing agreement in which Western Digital will become a customer of IntelliFlash from DDN and a preferred HDD and SSD supplier to DDN, but no financial numbers were disclosed by the pair.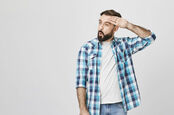 Dust yourself off and Tin-try again: DDN buys Tintri biz remains for $60m
READ MORE
Reg readers will remember that California-based DDN bought the crashed Tintri business for $60m in September 2018 and Nexenta for an undisclosed sum in May this year. The unstructured data and big data systems slinger now has three newly acquired product lines to borg: Tintri, Nexenta and Tegile.
This is already starting to happen with Nexenta file capabilities added last month to Tintri systems.
Broadly speaking, Tintri and IntelliFlash are rivals. IntelliFlash is an enterprise array, as is Tintri. It has hybrid and all-flash models but lacks Tintri's nous in virtualized server integration. This software capability could be grafted onto the IntelliFlash OS and we might also expect Tintri and IntelliFlash to evolve towards a common hardware chassis.
The two lines should probably merge – unless DDN can convincingly differentiate them.
And what's that in the archival vault: ActiveScale?
ActiveScale is an archival storage array, and WD got into the archive vault business when it bought HGST. As well as making disk drives HGST sold the ActiveArchive archive system. The basis for this was HGST's acquisition of Amplidata in 2015.
ActiveScale arrived in late 2016 and it became the lead archival product. It seemingly is not an acquisition target for DDN, which has its own WOS object storage line and Nexenta object storage software.
The DDN – WD transaction is expected to close later this year subject to the usual conditions. ®