This article is more than 1 year old
Chef melts under heat, will 86 future deals with family-separating US immigration agencies
CEO says sorry in U-turn so hard, boffins at CERN thought space-time was distorting
Updated Embattled Chef has U-turned and vowed to not work with two US immigration agencies beyond its ongoing contracts, following immense community and employee pressure.
Chief exec Barry Crist on Monday told his staff that management has agreed not to renew its software supply deals with both Immigration and Customs Enforcement (ICE) and Customs and Border Protection (CBP) when they expire later this year.
"After deep introspection and dialog within Chef, we will not renew our current contracts with ICE and CBP when they expire over the next year. Chef will fulfill our full obligations under the current contracts," said Crist.
"We have also decided that we will donate an amount equivalent to our 2019 revenues from these two contracts directed to charities that help vulnerable people impacted by the policy of family separation and detention."
This comes after a decision by a developer last week brought to a head concerns that had been percolating within Chef for some time.
Neither ICE or CBP responded to a request for comment on the matter.
Last Thursday, DevOps guru Seth Vargo yanked his open-source Ruby Gems that are crucial within the Chef ecosystem – they make the app configuration management system a lot easier to use – citing the revelation of a $95,000 contract between ICE and Chef that was brokered by a reseller.
"As software engineers, we have to abide by some sort of moral compass," Vargo told The Register at the time. "When I learned that my code was being used for purposes that I perceive as evil, I had to act."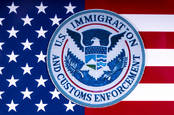 Chef roasted for tech contract with family-separating US immigration, forks up attempt to quash protest
READ MORE
Vargo's move had an immediate impact on the entire Chef world, as some customers who relied on the modules – which have been downloaded at least 20 million times over their lifetime – were unable to deploy their applications.
This prompted Chef to move quickly to fork Vargo's software to keep production systems running, briefly taking authorship of the code before reversing that move, and shortly after emitted a statement from Crist defending the decision to work with ICE, citing a company policy of not mixing business decisions with personal political leanings. ICE is the agency best known for separating children from parents claiming asylum at the US border.
The attempt at damage control, however, only made things worse as it quickly became clear that Chef employees – and techies in the wider DevOps realm – by and large did not agree with the policy, and were not in support of the decision to do business with government agencies accused of human rights abuses.
And so, just a few days after coming out in defense of the deal, Crist has reversed course and decided not to sell to the agencies after all... well, not after the current contracts expire.
"While I and others privately opposed this and various other related policies, we did not take a position despite the recommendation of many of our employees. I apologize for this," Crist told workers today.
"I had hoped that traditional political checks and balances would provide remedy and that our relationship with our various government customers could avoid getting intermingled with these policies."
When reached on Monday, Vargo declined to comment further. It seems that, for now, his work is done. ®
Updated to add
ICE spokesman Paul Prince has been in touch to say: "US Immigration and Customs Enforcement (ICE) fully respects the Constitutional rights of all people to peacefully and lawfully express their opinions; however, the agency will continue to perform its immigration enforcement mission consistent with federal law and agency policy."