If you give any credence to the forecasts Gartner publishes on a quarterly basis and have more than a passing interest in computer sales, the latest update might have made you spit out your vodka cornflakes this morning.
The headline is that shipments of PCs, laptops and smartphones will shrink 3.7 per cent in 2019 to 2.139 billion units. This equates to some 8.8 million fewer sales into retailers and distributors than the analyst projected for the year in the prior calculation in July.
Gartner reckons this will add up to the worst ever decline in mobile sales. Global mobile phone shipments will fall from 1.813 billion units in 2018 to 1.745 billion units in 2019.
But this is still a massive market compared to PCs and laptops, which shipped 195.3 million units in 2018 and is expected to ship 187.2 million in 2019, falling to 177.5 million in 2020.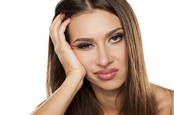 And we're back live with the state of the smartphone market in 2019. Any hope? Yeah, nah
READ MORE
The lack of compelling new services or functions means people are keeping their phones beyond the two-year average upgrade cycle.
Handset makers are counting on 5G to bolster sales. But Gartner analyst Ranjit Atwal cautioned: "Less than half of communications service providers (CSPs) globally will have launched a commercial 5G network in the next five years."
Atwal added that operators are beginning to market the benefits of 5G in areas where the networks are available. When these claims actually match the reality on the ground, sales should recover. He believes mobile sales will return to growth, of 2.9 per cent, in 2020.
Gartner reckons there are about 5 billion mobile phones in use around the world. About 10 per cent of those will be 5G-capable by 2020, rising to 56 per cent by 2023.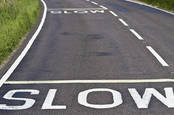 2019 set to be the worst year yet for smartphone market as lack of worthy upgrades dents demand
READ MORE
The only glimmer of light in devices is premium ultramobile notebooks, which are predicted to continue modest growth through to 2021.
For PCs, Gartner sees sales of 256 million for 2019, down 1.5 per cent year-on-year. Consumer kit fell just shy of 10 per cent in 2018 and now represents 40 per cent of the total market. Business PC sales are expected to fall by 3.9 per cent in 2020 as the temporary boost of Windows 10 migration falls away.
Atwal said PC makers were suffering because of Brexit and tariff uncertainty, and needed to build machines for specific markets like gaming.
He said, as analysts have for generations, that the industry really needs to shift to a service model working off annual income rather than relying on increasingly erratic capital spending. ®
Similar topics