Oracle's Washington policy and lobby boss has claimed that Big Red has been talking to federal investigators about its dealings with Google.
The two tech titans have been engaged in a bitter, eight-year long battle over the disputed use of Java code in Google's Android mobile operating system. Oracle got its mitts on Java when it swallowed Sun Microsystems in 2010 and is demanding $8.8bn in damages.
Ken Glueck, veep at Oracle, told Reuters that the company had been contacted by Texan investigators, the House of Representatives Judiciary Committee and the Justice Department, all of which sought information about Google and alleged violations of antitrust law.
Anonymous sources quoted in the same story said the House Judiciary Committee has been asking around small firms it reckons may have been damaged by tech giants' business practices, but added that some may wait until the committee issues legally binding subpoenas because they believe that would leave them less at risk of retaliation.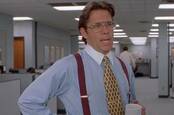 Facebook, Amazon, Apple, Google told: If you could cough up a decade of your internal emails, that'd be great
READ MORE
The committee is waiting to see how much information it can collect voluntarily before issuing legal demands.
Big tech is facing probes on at least three fronts in the US. The Justice Department, the Judiciary Committee and an alliance of almost every US state Attorney General are all running active investigations.
The Department of Justice is looking at whether the firms are guilty of anti-competitive practices and if this has harmed consumers.
A group of 48 US states, led by Texas, is also considering the same sort of thing.
The Judiciary Committee confirmed last week that it was requesting comprehensive details on financial structures and a decade's worth of emails between top executives at Google, Facebook, Amazon and Apple.
Committee chair Jerry Nadler said: "The open internet has delivered enormous benefits to Americans, including a surge of economic opportunity, massive investment, and new pathways for education online. But there is growing evidence that a handful of corporations have come to capture an outsized share of online commerce and communications. It is increasingly difficult to use the internet without relying on these services."
Admittedly, the committee may be a little distracted in the coming months. Nadler and his fellow House chairmen said yesterday that the memo outlining Donald Trump's phone call with the Ukrainian president Volodymyr Zelensky was an "an unambiguous, damning, and shocking abuse" of the office of president.
"The record of the call released by the White House confirms our worst fears: that the President abused his office by directly and repeatedly asking a foreign country to investigate his political rival and open investigations meant to help the President politically. Not once, not twice, but more than half a dozen times during one telephone call. This was a shakedown. The President of the United States asked for a 'favor' after the Ukrainian President expressed his country's need for weapons to defend against Russian aggression." ®