Pro tip: Plug in your Tesla S when clocking off, lest you run out of juice mid hot pursuit
San Francisco copper learns the hard way
A police chase came to an untimely end this week when the officer in pursuit realised his Tesla S was about to run out of juice.
Cops were chasing a suspect vehicle through the South Bay of San Francisco. The officer radioed for another vehicle to take over and embarrassingly the audio was picked up by police scanner site. Other patrol cars resumed the chase but it was later abandoned as unsafe.
A spokeswoman for Fremont Police told CBS local news the Tesla was not fully charged at the start of the shift because someone forgot to plug it in. But she pointed out that the same thing happens occasionally when petrol-powered police cars are not refuelled at the end of a shift.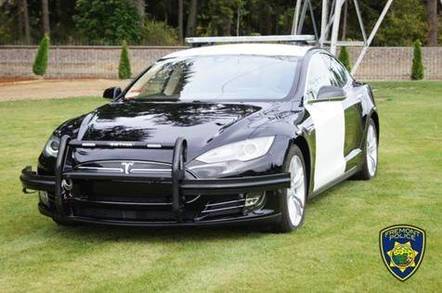 A Tesla S patrol car in service with Fremont Police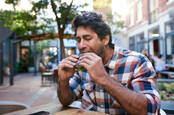 Tesla Autopilot crash driver may have been eating a bagel at the time, was lucky not to get schmeared on road
READ MORE
Fremont began using the second-hand Model S, its first fully electric car, in January this year as part of efforts to meet emissions targets. The pilot project is monitoring costs against a standard issue Ford Explorer, which would burn through $32,000 in petrol and rack up $15,000 in maintenance costs over five years.
Tesla has a massive factory in Fremont in what used to be a General Motors plant. It is expanding the facility to a claimed 10 million square feet and employs 10,000 people.
Maybe Elon should upgrade the local fleet. Aren't they meant to be breaking records at the Nürburgring or something? ®