Japan Airlines is reportedly adding a baby symbol to its online seat booking system, allowing passengers to pick a seat according to possible noise levels.
It is not entirely clear that this is really a new feature or just new to observers on Twitter, but it is causing quite the furore.
The icon covers kids from the age of eight days to two years – babies younger than eight days are not allowed on board. The website says neutrally: "This lets other passengers know a child may be sitting there."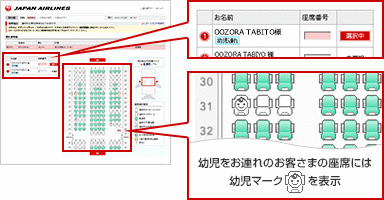 Japan Air booking system
We've contacted the airline and will update if we hear back.
Obviously other top questions were whether this would be extended to the full range of other irritating passengers from armrest-hoggers to seat-recliners and snorers.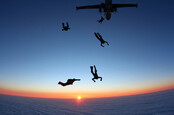 Wake me up before you Gogo ... so I can jump out: Kenyan MP takes on aeroplane flatulence
READ MORE
Whether it is possible for adult passengers to claim baby-status in the hope of getting a row of seats to themselves (you know you're already looking into how to do this) is not clear.
Earlier this month, Kenyan lawmakers were discussing in parliament how to keep flatulent passengers out of the plane entirely. It was suggested that rather than placing an icon of a comedy yellow-brown fug cloud over their seats, the passengers should be treated by "trained" air stewards, armed with bicarb and a stern look.
Equally, a really determined little rug rat can quite easily fill most of the cabin with its screams. But as many Twitter twots pointed out, babies are often fast asleep and can be far less annoying than other, older fellow passengers. They're unlikely to strike up a conversation about Brexit, for example. ®