This article is more than 1 year old
Ever own a Galaxy S4? Congrats, you're $10 richer as Samsung agrees payout over dodgy speed tests
The good news? It can't do it again for three years
Samsung has agreed to pay purchasers of its Galaxy S4 roughly $10 each over alleged cheating on benchmark tests. And in case you're wondering, yes, that's the same S4 that came out in 2013.
The mobile giant has settled [PDF] a long-standing class-action lawsuit for $13.4m (two-and-a-half hours of profit), with $2.8m put into a settlement fund and $10.6m in injunctive relief. The lawyers will get $1.5m (roughly 11 per cent) for their years of chasing the company. Everyone else will need to apply.
The case was brought back in 2014 when testers revealed that Samsung appeared to be cheating on benchmark tests – frequently used to compare the speeds of different phones in reviews – by adding source code that detected whether a benchmarking app was running on the phone, and if so, ran the phone at a faster speed (532MHz rather than 480MHz).
Amazingly, Samsung has never denied the claims, but has fought the case furiously all the way up to the Supreme Court by arguing it is not legally obliged to tell consumers if it has included the code that would allow it to cheat. It only has to make security issues public, it has argued repeatedly.
During the long legal process, the court dismissed a related claim that Samsung misled consumers by offering a 16GB hard drive on the phone when in reality it was more like 8GB after you account for the operating system and related apps that are pre-installed on the phone.
After spending years in the courts, the case was due to go to trial when the company and the plaintiff's lawyer hashed out an agreement. The plaintiff, Daniel Norcia, will get $7,500 for his trouble. In agreeing to settle, his lawyers stressed that part of their reasoning was how aggressively Samsung had fought the case.
"Samsung has vigorously contested liability in this case, including through two partially successful dispositive motions and an appeal to the Ninth Circuit seeking the enforcement of an arbitration clause… Plaintiff's sole remaining claim against Samsung is a claim under the 'unfair' prong for unfair business practices under the UCL."
Safety issue
Even after five years in the courts, it still hadn't been agreed that there was even a case to answer for Samsung cheating on the benchmark tests because, under California law, Samsung said it was under no duty to disclose its code.
Which is in stark contrast to what happened with Volkswagen when it was caught doing a very similar thing with emissions tests on its diesel cars. In that case, Volkswagen added software to detect whether it was being tested and then temporarily adjusted its system to provide better test results.
Its CEO resigned, the company had to pay a $2.8bn fine for cheating and several of its executives have been charged with fraud and conspiracy. That's the difference between a government-mandated test and a consumer test.
As for the actual details in the Samsung case, it added code into the firmware of the Galaxy S4 with the Qualcomm Snapdragon 600 processor that automatically put the CPU's voltage/frequency into its highest state, immediately using all four processing cores, when it detected a range of benchmarking apps, including Geekbench, Quadrant, Antutu, Linpack, SunSpider, Rightware and GFXBench. As soon as those apps aren't detected, the processors ran at a lower speed.
The lawsuit [PDF], through various iterations imposed by the legal process, ended up claiming that this process amounted to Samsung making false representations to people that ran benchmarking apps, in the knowledge that they would then be passed onto consumers who would in turn be influenced in their purchase decision.
In settling, Samsung admits no wrongdoing but has agreed "to require the entity from which it purchases new Samsung smartphones to confirm that such smartphones have not been pre-loaded with software that detects and boosts the performance scores from benchmarking applications."
Wait until 2024...
Or, in other words, not cheat in critical speed tests. But only for three years and then Samsung could, if it so wanted, go back to fudging the tests. Although pretty much everyone is now on the lookout for mobile phone companies that try to cheat on such tests.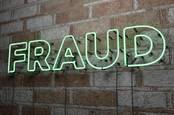 TAG, you're s*!t: Internet advertising industry bods admit self-policing approach is a sham
READ MORE
So, if you are one of the 10 million people that bought a Galaxy S4 back in 2013 for $649 (or around $250 with a service contract), you should be receiving an email informing you about the settlement with a link to apply to receive your $10 – yes, ten whole dollars! Maybe you can go to the movies, by yourself.
And if you didn't provide an email to whoever you bought your phone from, you need to buy USA Today every Monday for the next few months and look in the Legal Notices or Money section for details on the settlement.
This is a really good system and it has worked extremely well to everyone's benefit – and anyone who tells you different is mad. ®