After 72 hours of recurring outages, you'd be forgiven for wanting to slightly tweak the first syllable of Bitbucket
Groundhog Day comes to online source-code silo, with little in the way of explanation
Bitbucket, Atlassian's hosted software version control service, has been afflicted by a series of service disruptions over the past three days, to the predictable consternation of programmers.
Git and Mercurial, separate software version control applications supported by Bitbucket, began misbehaving on around 2241 UTC on Monday, September 30, according to the company's status page.
Within about two hours, early Tuesday, October 1, the incident was resolved, only to see more problems accessing git via HTTPS about ten hours later. The fix arrived in about an hour. And then both git and Mercurial became inaccessible via HTTPS for another three hours, with service restored at 1912 UTC.
By 0928 UTC, Wednesday, October 2, git and Mercurial access over HTTPS has failed again. About two hours later, the problem is resolved. Except it's not. Come 16:17 UTC on Wednesday, the Bitbucket reports still another service disruption that lasted another three-plus hours.
On-again-off-again service hasn't gone over well on social media.
@Bitbucket has become a dumpster fire. 3 Days of outages now.

— Matthew Ary (@MatthewAry) October 2, 2019
Another day, another #bitbucket outage

— 𝙲𝚑𝚛𝚒𝚜 𝚆𝚒𝚕𝚕𝚒𝚊𝚖𝚜 ☕💻🎧🇪🇺🇬🇧 (@Scampiuk) October 2, 2019
@BitbucketStatus @Bitbucket 3rd outage in 24 hours? We're going to have to remove BB as a production dependency from our systems because of it's unreliability.

— Mike Guthrie (@mguthrie88) October 1, 2019
The most recent status update suggests some effort is being made to diminish the sense of deja vu. "The team is continuing to invest in preventative measures to reduce the risk of this issue recurring," the notice says.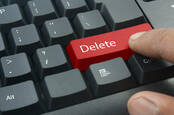 There once was a biz called Bitbucket, that told Mercurial to suck it. Now devs are dejected, their code soon ejected
READ MORE
The Register asked Atlassian if it could provide details about the nature of the undisclosed issue causing the serial service disruptions. A spokesperson declined to do so until the facts about the incident are clear.
But the company did provide a statement via email.
"At Atlassian, ensuring system performance and reliability are of the utmost importance to us," a spokesperson said. "We are aware of the issue and are providing real-time updates to customers via the Bitbucket Statuspage."
Bitbucket experienced a similar two-day outage in early 2018. The company recently said it intends to phase out support for Mercurial. ®