The state of West Virginia says someone attempted to hack its citizens' votes during the 2018 mid-term elections.
A statement issued this week by US Attorney Mike Stuart of the Southern District of West Virginia revealed that the FBI has been called in and is actively investigating at least one attempt to tamper with election results.
"My office instituted an investigation to determine the facts and whether any federal laws were violated. The FBI has led that investigation," Stuart said.
"That investigation is currently ongoing and no legal conclusions whatsoever have been made regarding the conduct of the activity or whether any federal laws were violated."
According to the US attorney, the unknown hacker, only referred to as an 'outside party' tried (and failed) to get access to the mobile voting system the state used for military service members stationed overseas.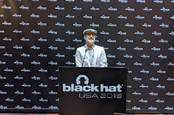 You can easily secure America's e-voting systems tomorrow. Use paper – Bruce Schneier
READ MORE
Known as Voatz, the system was put into use as a pilot program during the 2018 mid-terms. According to (PDF) a post-election audit of the program, 147 military service members downloaded and used the app to cast their ballots from 24 different countries.
Roughly one year after the election, word has now surfaced that the program was also subject to hack attempts. The state is hoping that, in addition to catching the culprit behind the attempt, the investigation will also allow it to better secure all of its voting systems ahead of what is shaping up to be a landmark 2020 Presidential election campaign.
"The reliability of our election system and the sanctity of every vote is something we should never have to question," said Stuart.
"Sadly, the challenge and threat isn't only foreign interference but, rather, institutions, interest groups, third parties and trouble makers that seek to test or challenge or ultimately undermine the legitimacy of our elections and, as a result, our governing institutions and our government." ®
Similar topics