This article is more than 1 year old
You only need to click once, fool: Gaming rig sales up as Trump presses continue on trade tariff tussle
God bless
America

panic buying
Shipments of gaming rigs staged something of a comeback in the second quarter of 2019 as retailers sought to avoid potential trade tariffs on machines bought in China and imported to the US.
Globally, desktops, notebooks and monitors sales-in to channels leapt 16.5 per cent year-on-year to 10.4 million units, albeit against an "abysmal 2018", said analyst IDC.
Heavy-duty notebook shipments into the channel were up 12.7 per cent aided by a raft of released models that support ray tracing across a "wide spectrum" of prices.
Gaming desktops were up 3.3 per cent after a "string of tough quarters" from 2018 through to Q1 2019. IDC reckoned this was due in part to an easing of Intel CPU shortages that impacted availability and again the revamped pricing structure for ray-tracing GPUs.
"Fears of additional price hikes due to Chinese import tariffs also played a role boosting overall device shipments in the US," said IDC.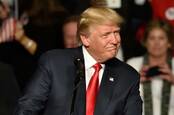 Donald Trump blinks in his one-man trade war with China: US govt stalls import tariff hike on Chinese phones, laptops, electronics
READ MORE
US president Donald Trump hit the go button on the trade tariff war with the Middle Kingdom a little more than a year ago, introducing rises on an increasing amount of goods made in the country. The latest one to cover laptops, phones and other electronics was due to be imposed from the start of last month but was postponed until 15 December.
IDC said Q2 equated to a "general reprieve" for desktop rigs, but said the upturn was evident in Western economies, as sales declined in emerging markets, "particularly China". This highlights the continued trend of portability and the "narrowing performance gap" with notebooks.
Monitors used for gaming, the boon that vendors clung to in choppier waters, continued to "outpace" both desk-based and portable gaming hardware.
So what does the rest of the year potentially hold for the gaming PC sector? Desktops, notebooks and monitors are forecast to reach 42.8 million units worldwide, up 9.6 per cent on 2018.
Further afield, IDC reckons the market will hit 55.2 million by 2023, but given that analysts have trouble forecasting in the current climate of uncertainty, a betting person wouldn't wager their house on this figure. ®