This article is more than 1 year old
How much is your face worth? Google thinks a $5 Starbucks gift card should be good enough
Pixel 4 facial recognition tests go beyond the pale
Updated Google hired a temp agency to record people's faces, especially those with darker skin, to collect data for a facial recognition system and offered them $5 gift vouchers in return.
The contractors, hired by Randstad, a recruitment agency based in Atlanta, were reportedly asked to target black people. Many of these ended up being homeless people, students walking around college, or people attending the BET Awards, a ceremony celebrating African Americans in the entertainment industry.
Participants were offered $5 gift vouchers in return for playing what the contractors called a "mini-game". Instead of being upfront and telling people what their images were being used for, temps lured unsuspecting people on the streets by telling them to perform tasks like following a dot on a mobile phone screen. These videos were then recorded, according to the New York Daily News.
A Google spokesperson told The Register that it was conducting volunteer research studies to collect a dataset of people's faces to train a machine learning system that will unlock user's phones for its upcoming Pixel 4 smartphone.
"First, we want to build fairness into Pixel 4's face unlock feature. It's critical we have a diverse sample, which is an important part of building an inclusive product. And second, security. Face unlock will be a powerful new security measure, and we want to make sure it protects as wide a range of people as possible."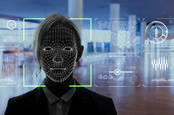 And you thought the cops were bad... Civil rights group warns of facial recog 'epidemic' across UK private sites
READ MORE
It is well known that facial recognition systems struggle more when trying to identify women, and people of darker skin. Datasets used to train such models are often skewed towards white men. In an attempt to make them more representative, Google instructed its contractors to go after black people.
Participants were rushed through a survey process that asked them for their age, gender, and skin tone and asked to agree to a consent agreement form. Some said they weren't even aware there had been a document that stated that the process was to collect a 3D scan of their faces and that the data would be used for research purposes.
"We're taking these claims seriously and investigating them. The allegations regarding truthfulness and consent are in violation of our requirements for volunteer research studies and the training that we provided," the spokesperson told us. Google said the data would be retained for 18 months.
Randstad was not immediately available for comment. ®
Updated to add
"Randstad is supporting Google with a data collection project," a representative told The Register. "We recently learned of concerns regarding how some contracted team members were conducting their data collections. The primary issues related to how information was presented to project participants and how their consent was obtained."
The company suspended the data collection project for "several weeks", apparently. "During that time, a number of steps were taken to ensure all policies and procedures were understood by those working on the project and enforced by the team leading it. Team members involved in the project went through a retraining program."
"We take any violation of our policies seriously, just as we do the requirements and expectations of the clients we support. Accordingly, we continually look for ways to improve the performance and oversight of our team members."