This article is more than 1 year old
TalkTalk says WalkWalk if you've got a mouldy Tiscali email address, or pay £50 a year to keep it
UK ISP gives legacy ex-customers an ultimatum
TalkTalk will start charging £50 a year for its legacy email accounts unless you sign up as a broadband customer of the breach-scarred telco. And if you don't pay, it'll delete your account.
Presumably sick of ex-customers with ancient Tiscali and TalkTalk Mail addresses talking to The Register about why TalkTalk customer service is so painfully slow to shut them down when things go wrong, the company will kill off their accounts too.
"We need to start charging for TalkTalk Mail if customers no longer have broadband with us," stated an email from the company to holders of Tiscali mailboxes.
From 20 November all your legacy Tiscali mailboxes will be shut down unless you pay £5 a month or £50 a year, said the email, seen by The Register.
Unfortunately, if you choose not to sign up for TalkTalk Mail Plus, from 20/11/2019 you'll lose the vast majority of TalkTalk Mail features. For example, you'll only be able to sign in at www.talktalk.co.uk/mail to check your emails. A few months after 20/11/2019, we will start closing down mailboxes that aren't registered to a TalkTalk Broadband account or signed up for TalkTalk Mail Plus.
This is Talktalk's response to The Register's reporting of what happens when legacy customers ask for their old mailboxes to be closed, usually after criminals and spammers force their way in. It's rather cynical, though the provision of a free email address years after one stops being a paying customer is rather generous in this day and age.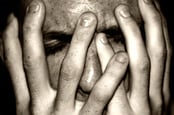 TalkTalk deactivates hundreds of email accounts after legacy spam scare
READ MORE
When we asked what was going on here, a TalkTalk rep told us: "Our broadband customers can benefit from a wide range of perks including webmail, calling and privacy features at no additional cost. While TalkTalk Mail remains free for our broadband customers, all other users will now be required to pay a small fee. These users can save £2.50 a month with TalkTalk Mail compared to BT."
Consider this your six weeks' notice that you're going to lose your ancient email address... unless you start paying through the nose for it.
Way back in 2010, Tiscali actually ranked second in the UK behind BT on broadband subscribers, before a 2009 merger with TalkTalk. Its corporate parent killed the brand the following year.
We've asked TalkTalk to clarify exactly which email addresses, suffixes and domains face the axe and will update when we hear back. ®