This article is more than 1 year old
Game over: Atari VCS architect quits project, claims he hasn't been paid for six months
Retro console a mess, may never launch, sources allege
Special report The architect of Atari's much-delayed retro console, the Atari VCS, has quit the project, claiming he hasn't been paid in six months. The departure could put the entire affair in doubt.
Games industry veteran, one of the founding team members behind the Xbox, and Atari system architect, Rob Wyatt told The Register: "As of Friday, October 4th, I have officially resigned as the architect of the Atari VCS."
The techie claimed "Atari haven't paid invoices going back over six months" to his design consultancy, Tin Giant, which was working on the VCS, adding: "As a small company, we have been lucky to survive this long."
It is unclear whether Atari will be able to complete its beleaguered project without Wyatt. It only received a prototype motherboard last month, and Wyatt and his team were in the middle of debugging it before deciding to draw stumps and quit. The task of finalizing the hardware will likely fall to SurfaceInk, another company that Atari has contracted to complete the console. SurfaceInk has not responded to multiple requests for comment.
"I was hoping to see the project through to the end and that it wouldn't come to this, but I have little choice other than to pursue other opportunities," Wyatt told El Reg in a statement.
He denied the decision to walk had anything to do with him forming another company, The Last Gameboard, to develop a table-top video games system. "The recent announcement by me being a co-founder and CTO of The Last Gameboard (TLG) has nothing to do with this decision. TLG has been around since prior to my engagement with Atari, silently doing R&D," he said.
The claim of lack of payment echoes another dispute involving Atari. In July 2018, the troubled biz was sued by the man who first proposed the Atari VCS as a modern version of the classic 2600 console, Feargal Mac Conuladh. Conuladh claimed Atari had reneged on a deal to give him a four-per-cent cut of crowdfunding revenues over $200,000, plus 25 per cent of the limited company set up to launch the console (Atari VCS LLC), and shares in the Atari company.
Atari raised over $3m (£2.4m) to crowdfund development of the console but Conuladh never received the $112,000 he was owed, according to his lawsuit [PDF] paperwork. The case was settled out of court in New York in May this year with Atari later noting in its 2019 financial statement that Conuladh was paid €75,000 ($82,400).
Money
It is unclear why Atari has not paid invoices from Wyatt's Tin Giant, which was the main developer of the VCS console. Meanwhile, the launch of the retro-toy is listed as one of three operational goals for Atari in 2019/2020 alongside expanding its games portfolio, and "development in the long run of applications at the intersection of entertainment and digital technology (particularly blockchain and online casinos)."
We have asked Atari if Wyatt's claim to have not been paid for six months is true, and what the reason for non-payment is. We have also asked SurfaceInk if it has any outstanding and unpaid invoices. We have yet to hear back from either operation.
The issue of finances has overshadowed the Atari VCS project ever since it was announced under the name "Ataribox" back in July 2017. It quickly became clear that the company wasn't announcing the availability of the console but was only seeking to gauge interest in whether to develop it by asking people to provide their email to learn more.
It repeatedly emailed the thousands of netizens who subscribed with product updates before announcing in December 2017 that it was going to allow people to "pre-order" the console just three days later. But the launch date came and went and no-one heard anything beyond an email saying the launch had been "paused."
It is real...ish
Then, three months later in March 2018, Atari suddenly announced it would be at the annual games conference in San Francisco, USA, later that month to show off prototypes of the console and controllers. The Register attended and was surprised to find only a few empty boxes and no working models. Our conversation with the outfit's chief operating officer Michael Arzt revealed that the biz had made almost no progress on the console despite having announced it nine months earlier.
Regardless, Atari used press from the event to launch an Indiegogo crowdfunding campaign with an initial goal of $100,000. Interest was high, and within a month, 11,340 people had paid an average of $264 to receive one of several versions of the VCS console on offer: providing Atari with just over $3m in total.
Despite images showing a complete console, however, the truth was that the project did not exist beyond an empty box. Atari announced it had hired Wyatt and his Tin Giant consultancy to develop the actual hardware and software on June 27, 2018 – just two days before the crowdfunding campaign ended. Only with millions in hand did Atari finally start work on the actual console itself.
Warp speed
Atari executives also gave a new launch date, and decided that it would be available one year from then: in June 2019.
Games industry insiders (and us at El Reg) immediately questioned whether that was possible given how long it takes to design and test a new console. And we were proved right when, in March this year – three months before the due date – Atari announced the launch would be delayed again.
Then Atari repeated the exact same approach as the previous year, and used the E3 games conference in Los Angeles to get another cash injection by announcing that the Atari VCS was available to "pre-order" on a new Atari VCS website, as well as on Walmart and GameStop (its Indiegogo campaign had been shuttered).
We now know that Atari did not even have a working prototype when it re-relaunched its VCS console in June with a new launch date of March 2020. The first prototype motherboard designed by Wyatt arrived three months later in September. That's last month.
Around the same time, amid a lack of updates on progress, and the news that Wyatt was the CTO and co-founder of a new startup, gamers who had paid at least $250 more than a year earlier took to the Atari VCS Reddit page to air their grievances. Atari responded by deleting the posts and subsequent comments.
It was at that point, with Atari refusing to provide any information about its long-delayed VCS and punters clearly having grown fed up with the whole enterprise, we at The Register decided to find out what we can about the VCS and its progress, or lack thereof.
Digging deeper
As such, in the past two weeks, we have spoken to a number of console and games developers, some of whom have direct knowledge of the Atari VCS project. They asked to remain anonymous in order to speak candidly. The most striking comment, and one which may sum up the Atari VCS, came from someone who had worked directly on the gizmo. They called the whole process a "shit show."
Our conversations reveal an Atari focused with watching every cent spent on the console: an approach that has led to a long series of bad decisions that have undermined its final design.
We understand that the final console will not have its own Atari-flavored operating system nor will it have an Atari Store where you can buy and download games onto your console, as is standard on games consoles.
Atari's executives have no understanding of how games consoles, nor the Linux-powered operating system at the heart of the VCS, work, even at the most basic level, we are told. In order to cut costs, Atari execs refused to approve a customized Linux distro that would allow the console to run its own distinct operating system.
As a result, the final machine will end up functioning like a regular generic Linux PC on which you can boot and run your own games. Given the specs, including the proposed AMD Ryzen chipset, the final package may end up a good deal... if you want a $250-ish media box rather than a games console. It is, effectively, a Steam Machine.
Atari will not be able to build an ecosystem of games as it will not have its own store nor distinct operating system, and so has no control over how games and other software will actually run on it. There are no mechanisms to lock game installations to particular users, we're told. Developers thus may not want to provide their games for the platform because it seems there are no security controls, making it easy to copy, share, and pirate titles.
That Atari button
In addition, the new Atari controllers ‒ which you have to pay extra for ‒ may not work consistently across games, it appears. Each title, when running, can decide for itself how the machine operates. That means you may need to reboot the system to exit a particular game rather than, say, press the Atari button on the controller. There is little in the way of standardization of the controls, in other words.
The biz has also failed to reach an agreement with games-engine makers Unity and Unreal, so the Atari VCS may not have the same level of acceleration and capabilities of other machines, such as the PlayStation, Xbox, Nintendo Switch, or any of the VR/AR headsets; even media players like Fire OS.
Atari promised that its machine will be able to access other services through apps that you can download. It has stated that "streaming TV services (Netflix, Hulu, HBO GO, etc.)" and "streaming music services (Pandora, Spotify, SiriusXM, etc.)" will be available. But we understand that the Atari VCS will not feature any native apps and users will instead have to access services like Netflix or Hulu or Amazon through a modified Chromium-powered browser.
The failure to create anything beyond a PC in an Atari-branded box is, we are told, the result of penny-pitching. Atari has refused to pay any third-party to develop a front-end interface for their content, although last month it did announce a deal with streaming-based Antstream Arcade to provide a bundle of retro games for just under $100 a year.
Atari refused to pay developers to port their games to its console, even though it is simply not worth the programmers' time to develop games for a platforms with such a small number of players, we're told. Atari is estimated to have "pre sold" fewer than 15,000 VCS consoles whereas there are millions of players on the Xbox and PlayStation.
It gets madder
Cost cutting is also thought to be behind a decision that Atari watchers have been collectively confused about for several months: offering a cut-down $249.99 4GB RAM version of the VCS as well as a standard and more expensive 8GB model. That 4GB edition of the console is available only through Walmart, and, we understand, was a direct result of Walmart insisting on having a product that came under a $250 price point.
The quickest and easiest way for Atari to get down to $250 was to simply pull out one of the two 4GB DIMMs and state that the machine was "upgradeable." Thus, the 4GB machine will not use 2GB DIMMs but rather a single 4GB DIMM with an empty slot next to it. What that means in real terms is that the single-DIMM 4GB Atari VCS may run a little slower than a dual-DIMM 8GB edition due to the available memory bandwidth.
The RAM issue also explains why some Atari watchers were confused at the recent picture posted by Atari of its prototype motherboard, particularly a big gap were the RAM should be. The answer is simply that the RAM is on the other side of the board so it can be easily reached by users wanting to upgrade their RAM.
In summary
But we are getting into the weeds. Here is a short version of our two-week investigation:
The Atari VCS will be extremely limited as a console. It is effectively a $250-ish PC in a nice-looking retro box.
Atari's main architect has quit, claiming he has not been paid in months.
Penny-pinching throughout the development process has resulted in a range of bad decisions that effectively prevents the Atari VCS from calling itself a dedicated games console.
No original games developers have signed up to the Atari VCS, two years after launch. And they are unlikely to in future, either.
There will be no native apps, and services like Netflix will be accessed through a modified browser.
The Atari VCS is unlikely to hit its March 2020 deadline, and may in fact never launch.
We have sent Atari, through its press agency ÜberStrategist, a series of questions and outlined most of this article's findings and conclusions. Despite promising to get back to us, our initial inquiry was sent five days ago and we have yet to receive a response.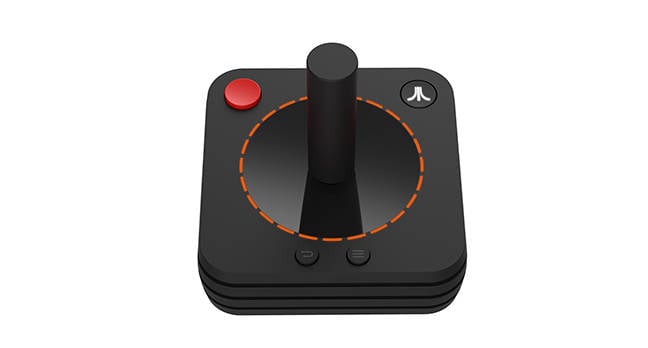 All is not lost: the controller might be good... on other consoles
But don't worry: we have some good news for you. The Atari VCS was not a monumental waste of everyone's time and trouble because we have it on good authority from several sources that the retro original Atari controller is actually good.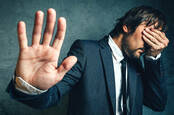 Time to check in again on the Atari retro console… dear God, it's actually got worse
READ MORE
When we spoke to Atari's chief operating officer over a year ago, he proudly showed off the controller, and we liked it. But he couldn't confirm whether it would work with any other games console. Or at all, in fact. But we understand that Atari accidentally did something right and has designed the controller with the twirly stick to work universally.
What's more, if our sources are to be believed (and they may be biased) the controller – again, made by another third party, in this case PowerA – is responsive and fun to play with, even on other modern games consoles.
So there you go. If you are looking for some retro gaming action, the answer was not to pay hundreds of dollars to an untested group of marketing execs who just happened to have the rights to the Atari name for a console that they had no idea how to build.
It was to pay $50 for a modern rebuild of a classic controller. If only Atari stuck to what it knows best and simply licensed its name and controller design back in 2017, all this could have been avoided. ®
Updated to add
Atari's PR firm, ÜberStrategist Inc, sent us the following message.
"Atari wishes to inform you that some of your questions indicate that you possess information that is incorrect and/or outdated. In addition, some aspects of the Atari VCS project clearly have been leaked to you in violation of existing confidentiality agreements, and Atari therefore hereby reserves its rights in that respect."