This article is more than 1 year old
Spain's Cellnex snags Arqiva's telecoms unit for £2bn to become the UK's 'largest' wireless infrastructure operator
Cash ploughed into paying off Brit firm's debt after IPO fail
Spanish towerco Cellnex Telecom is set to buy Arqiva's telecoms subdivision for £2bn in a deal it claims will make it the largest independent operator of wireless infrastructure in Blighty.
The acquisition will add around 8,300 sites to Cellnex's portfolio, with the firm also gaining concessions to use street infrastructure in 14 London boroughs as locations for telecom sites.
As a result, the Spanish firm will become the largest independent operator of wireless infrastructure in the UK, the company said in a statement.
Once closed, it will manage a portfolio of 53,000 sites across Europe.
Cellnex already has some UK-based sites following a strategic agreement it inked with BT in June 2019, in which the Spanish tower company obtained the rights to operate and market 220 high towers located throughout the UK.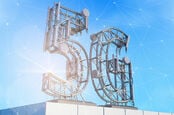 A bunch of also-RAN: Vodafone and O2 cosy up to share '5G-active' gear
READ MORE
In 2017, Arqiva pulled out of plans for a £6bn IPO, citing "market uncertainty" as the reason for a lack of investors. It had originally hoped the flotation would reduce its debt pile, which by 2016 had ballooned from £4.2bn to £5.2bn, of which £2.15bn was shareholder loan notes.
Simon Beresford-Wylie, CEO of Arqiva, said the majority of proceeds from the sale will be used to reduce its debt, "thereby providing a solid financial base for Arqiva and its shareholders to invest in the future of the UK's terrestrial TV and radio platforms as well as its data networks and capability."
Philip Carse, analyst at Megabuyte, noted the deal comes against the backdrop of considerable corporate interest in mobile towers. For example, Vodafone recently announced plans to sell its tower business by the end of next year to clear its debt.
Several cellular operators, including all four UK mobile network operators, are looking to monetise their towers in various ways (most notably by sharing with other network operators) and/or attract private equity to support the expansion of infrastructure needed for 5G, he said.
"Interestingly, Arqiva has decided to be a seller rather than a buyer in this game, presumably (as highlighted by its failed IPO) hamstrung by debt and swap liabilities... At a stroke, the sale will halve Arqiva's debt but only see EBITDA fall by a third."
Tobias Martinez, CEO of Cellnex, said: "The Arqiva Telecoms division acquisition is a key milestone for Cellnex. Its strong UK asset-base, revenues and financial profile, combined with its long history at the heart of UK digital infrastructure, make it a perfect addition to our operations.
"The deal will see a number of colleagues transfer to Cellnex, which I am confident will be an excellent owner for the business. I am sure that it will continue to go from strength to strength under their stewardship."
The acquisition will be subject to antitrust authorisation is expected to close in the second half of 2020. ®