Through the winds of winter, Microsoft sees a dream of spring... Azure Spring Cloud, that is
Buddy Pivotal will operate managed framework on Azure Kubernetes Service
---
Microsoft and Pivotal have used the latter's SpringOne shindig in Austin, Texas, to show off Azure Spring Cloud, which is now available in private preview.
The Azure Spring Cloud runs on the Azure Kubernetes Service and uses Pivotal's kpack container build service. The service is expected to move to public preview before the end of the year.
Pivotal already sells Spring Cloud Azure, with an option to deploy on Kubernetes, but the new service should present a simplified developer experience. "The underlying Kubernetes primitives are not exposed to users – it all 'just works'," promises Pivotal. You can host multiple apps accessing common Spring configuration services in order to build microservice-based thing.
The move should not come as a surprise: Microsoft long ago moved on from the Java vs .NET wars and does not care what technology you use, provided it runs on Azure. The benefit to Microsoft is that applications deployed to its cloud are likely to use other Azure services.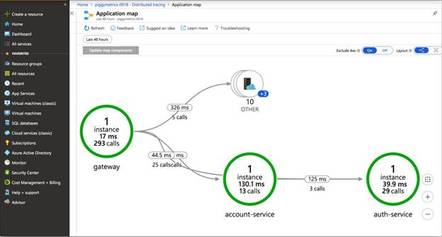 Azure Spring Cloud is jointly managed by Microsoft and Pivotal
"Azure Spring Cloud makes it simple to connect to data services such as Azure SQL Database, MySQL, PostgreSQL, or Cosmos DB to enable enterprise grade end-user authentication and authorisation using Azure Active Directory, to bind cloud streams with Service Bus or Event Hubs, and to load and manage secrets with Azure Key Vault," according to corporate veep John Montgomery. Microsoft's Azure Monitor lets developers and admins view and visualise logs and application traces in order to track performance and diagnose issues.
There are also extensions for the Visual Studio Code editor to support Azure Spring Cloud development.
Pivotal CEO Rob Mee told The Reg back in July: "We drive more workload to Azure than any other third party. Microsoft loves that."
The reason is that businesses already making heavy use of Microsoft's platform may simply extend that to Azure for their cloud-native applications.
The strategy also illustrates how cloud vendors hope to shield developers from the complexities and hazards of Kubernetes. Businesses should also do their sums, though, as there is still an underlying overhead and a non-Kubernetes deployment could be better value, especially for smaller scale applications. ®