This article is more than 1 year old
US charges Singapore coin miner with conning cloud firms out of compute time
Man alleged to have faked identity as game developer
A man from Singapore has been indicted in the US for impersonating a game developer in order to steal time on cloud compute systems and mine cryptocurrency.
Ho Jun Jia, AKA Matthew Ho, was indicted for eight counts of wire fraud, four counts of access device fraud, and two counts of aggravated identity theft. He could face charges in the Seattle US Western District court if extradited.
The indictment (PDF) claims that from October 2017 to February 2018 Ho used a combination of stolen identities and social engineering to get massive amounts of virtual compute power through AWS. He's accused of then using that power to crunch numbers to mine himself a number of different currencies, including Bitcoin, Litecoin, and Ethereum.
The stolen accounts, it is said, were from an unnamed LA-based games developer and eSports organizer. By using the identities and accounts from the developer, then contacting Amazon to grant him additional admin privileges, police believe Ho was able to reserve millions of dollars worth of VM instances with which he could mine the digital money.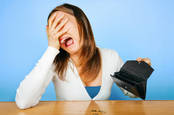 Now Uncle Sam would like a word with Brit teen TalkTalk hacker about a huge crypto-coin heist
READ MORE
"In the few months his scheme remained active, Ho consumed more than $5 million in unpaid cloud computing services with his mining operation and, for a brief period, was one of Amazon Web Services (AWS) largest consumers of data usage by volume," prosecutors said.
"Some of the bills were paid by the California game developer's financial staff before the fraud was detected."
In addition to spoofing the tech company, prosecutors also say Ho took the identity of a man in Texas and a business owner from India and used those accounts to reserve additional machines both on AWS and Google Cloud.
Ho was arrested by police in Singapore in late September. No trial date has been set, although the US does have an extradition treaty with the city state. ®