This article is more than 1 year old
SUSE tosses OpenStack Cloud to double down on application delivery
That means Kubernetes and DevOps for the Linux veteran
Linux veteran SUSE has decided to kill off development of its OpenStack Cloud product line and cease sales to focus on its investments in application delivery.
Coming less than a month before OpenStack's Shanghai Open Infrastructure Summit and a scant few since SUSE released Cloud 9, chock full of OpenStack Rocky goodness, the move will raise a few eyebrows.
Not least those of Matthew Johns, the outfit's product and solutions marketing manager for Cloud Solutions, who had cheerfully posted a blog just over a week earlier on how to upgrade OpenStack.
It fell to the president of corporate development and strategic alliances, Michael Miller, to unload the news, citing the "growing importance of cloud native and container technologies" and the need to align with trendy new delivery tech, such as Kubernetes and DevOps.
The focus, added Miller, "builds on our SUSE Cloud Application Platform and SUSE CaaS Platform" but does not include OpenStack Cloud.
"SUSE has carefully reviewed its business and has decided to cease production of new versions of SUSE OpenStack Cloud and to discontinue sales of SUSE OpenStack Cloud," he said.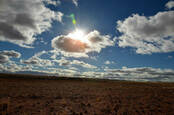 SUSE on Cloud 9 for love-in with OpenStack and Kubernetes
READ MORE
SUSE is a founding member and platinum sponsor of the OpenStack Foundation and was the first to launch a commercially supported OpenStack distro in 2012, based on the Essex release.
Seven years on, the party is over.
Pointing to "developments in the market", Miller quoted IDC's Al Gillen, group vice president of Software Development and Open Source, who said: "Digitally determined customers work to achieve differentiation with applications and experiences, rather than through infrastructure deployments."
Gillen added: "SUSE's decision to focus its future investments to better enable application delivery moves the company's value-add higher up the technology stack."
The move may also have something to do with the departure of CEO Nils Brauckmann and his replacement with ex-COO Melissa Di Donato a few months ago.
While Brauckmann had overseen a period of sustained growth and the return to independence for SUSE, board chairman Jonas Persson said of UK-based Di Donato: "It is expected that SUSE's delivery against its mission will gain pace under Melissa's leadership."
That pace is clearly Kubernetes-based, rather than OpenStack Cloud. At least that's what we suspect is in Di Donato's "My first 100 days" plan.
Brauckmann had, however, already laid the groundwork somewhat during the company's SUSECON '19 event in April. Back then he told The Register he was keen to add to the company's capabilities in cloud-native and container-first application delivery.
As for those already bought into SUSE's OpenStack Cloud, Miller promised support through the remainder of their subscription "and as they transition to alternatives".
We've contacted both SUSE and the OpenStack Foundation for more information and will update if anything is forthcoming. ®