Don't be so Maduro: Adobe backs down (a little) on Venezuela sanctions blockade
Media giant says it can now pay back subscription fees
Adobe has reversed course on its decision to withhold refund payments from customers in Venezuela.
The media software kingpin has updated its statement to customers in the embattled South American nation, affirming they will at least get back the money they spent for subscriptions to Creative Cloud and other Adobe services.
"If you purchased your products directly with Adobe, you will receive a refund before the end of the month for any license period paid and not received," Adobe says in a translation of the Spanish-language FAQ document.
"We are working for our distributors to act in the same way."
This reversal comes after Adobe told customers earlier this week that sanctions ordered by the White House against the regime of Venezuelan president Nicolas Maduro were forcing them to cancel the subscriptions of all customers within the country.
"The recent Executive Order of the US Government about Venezuela prohibits almost all transactions and services between US companies and entities and individuals in Venezuela," Adobe said.
"In order to comply with that order, Adobe will deactivate all accounts in Venezuela on October 29, 2019, with the exception of Behance."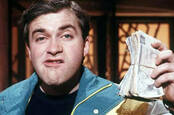 Adobe results show it is still creaming those subscriptions but its share price fell – why?
READ MORE
Initially, Adobe said that as part of the sanctions it would not be allowed to refund any of the subscription payments from customers as long as the trade ban was in effect. Instead it was simply going to cut off service and pocket the subscription cash.
This drew criticism from customers who suggested that Adobe was misinterpreting the sanction order, particularly when it came to issuing refunds to Venezuelan subscribers. Adobe has yet to comment on whether the decision to issue the refunds came from within the company or if it was prompted by a call from the US government.
Either way, Adobe says those who paid for subscriptions in Venezuela will be getting their money back and will have until the 28th of October to download anything from their account that they want to keep.
Adobe cannot say when it will be able to return its services to Venezuela, as that will depend on the US first lifting the trade sanctions. ®