This article is more than 1 year old
Microsoft, GitHub staff tell Satya Nadella: It's time to ice ICE, baby. Rip up those tech contracts
Turmoil in Redmond over deals with US immigration agents
Microsoft and its GitHub subsidiary are under fire from some of their own employees over service contracts with America's controversial Immigration and Customs Enforcement (ICE) agency.
A number of workers at both tech organizations, overseen by Redmond CEO Satya Nadella, have issued open letters demanding executives step in and kill contracts with the agency that has become notorious for its poor treatment of asylum-seeking immigrant families.
Earlier this week, employees at GitHub spoke out against the code-sharing service after top boss Nat Friedman sent out an email informing them that GitHub would renew a roughly $200,000 enterprise server contract with the agency.
"In April 2016, the Immigration & Customs Enforcement (ICE) agency began the process to purchase a license of GitHub Enterprise Server," Friedman said. "Both the original purchase, as well as the recent renewal, were made through one of our reseller partners."
The GitHub CEO then went on to follow the playbook used by execs at DevOps service Chef, claiming that while he personally did not condone ICE and its treatment of migrants arriving at the US border, he did not think it best to cancel the contract outright or ban ICE from using GitHub's products.
He did, however, note that GitHub would donate $500,000 to various immigration charities.
The note did not go over well with employees at either GitHub or parent company Microsoft. An open letter to management from GitHub employees is demanding that both GitHub and Microsoft execs end their cooperation with an agency that has been accused of multiple human rights violations.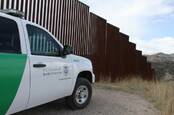 Are US border cops secretly secreting GPS trackers on vehicles without a warrant? EFF lawyers want to know
READ MORE
Shortly after word of the GitHub deal with ICE and Friedman's defense of it surfaced, Microsoft workers began circulating their own petitions and letters in support of their peers at GitHub.
"Microsoft is an international company that professes to equality and diversity, and is built on the labor of many immigrants. So how can we continue to do business with an organization that endlessly terrorizes this populace?
"We demand that Microsoft upholds its own guidelines in our commitment for human rights. As leaders in the tech industry, we are paving the way for others to follow."
Microsoft and Github have yet to respond to a request for comment on the matter. ®