American intelligence follows British lead in warning of serious VPN vulnerabilities
Now if only they'd accept the Queen back again...
The US National Security Agency (NSA) is warning admins to patch a set of months-old security bugs that have recently come under active attack.
The NSA's bulletin, issued earlier this week, says that state-sponsored hacking groups are now actively targeting the remote takeover and connection hijacking flaws in VPNs that were first publicized in April of this year.
"These vulnerabilities allow for remote arbitrary file downloads and remote code execution on Pulse Connect Secure and Pulse Policy Secure gateways. Other vulnerabilities in the series allow for interception or hijacking of encrypted traffic sessions," the NSA warned.
"Exploit code is freely available online via the Metasploit framework, as well as GitHub. Malicious cyber actors are actively using this exploit code."
The NSA's update comes on the heels of an earlier alert issued in the UK by the National Cyber Security Centre (NCSC), warning of attacks that it had spotted against both private and government sector firms in the UK ranging from military and academic institutions to business and healthcare providers.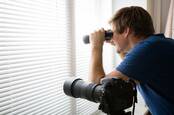 A Nord VPN bug, a(nother) bad Microsoft patch, Zynga data farmed out, and more
READ MORE
"An attacker can use these stolen credentials to connect to the VPN and change configuration settings, or connect to further internal infrastructure," the NCSC's warning reads.
"Unauthorised connection to a VPN could also provide the attacker with the privileges needed to run secondary exploits aimed at accessing a root shell." David Stubley, CEO of security firm 7 Elements, told The Register that his firm has already found tens of thousands of servers vulnerable one of the outlined bugs, and provided a video showing just how easy the process of exploiting the flaws and stealing VPN user data is.
"Trivial to extract user names and passwords, 60k passwords were identified," Stubley of one test run.
"Over 800 were based upon the dictionary word 'password', 4k based on this year as in 2019, we even saw passwords based on 2009 with the password of 'Sep-09'."
Admins who use VPNs for remote connections are being advised to test and install the patches as soon as possible. ®