This article is more than 1 year old
Stalker attacks Japanese pop singer – after tracking her down using reflection in her eyes
'If only you could see what I've seen through your eyes'...
A Japanese man indicted on Tuesday for allegedly attacking a 21-year-old woman last month appears to have found where his victim lived by analyzing geographic details in an eye reflection captured in one of her social media photos.
According to Japanese broadcaster NHK, Hibiki Sato, 26, located the woman's residence by matching the reflected image of a train station she frequented to a Google Street View image and waiting for her so he could follow her and find where she lived.
Later, when the woman, identified as Ena Mastuoka, a member of a Japanese idol group, returned home after a concert on September 1, she was reportedly ambushed, assaulted, and injured by Sato, said to be a fan of her group.
According to Tokyo Reporter, Sato waited for her inside her building. He's alleged to have located her specific apartment by analyzing videos she'd posted for the positioning of her curtains and light patterns.
ライブ2本ありがとうございました!あしたもよろしくね👶🏻🍥🍥#ツキヨミ pic.twitter.com/KdBFBj0XE9

— 松岡笑南@天使突抜ニ読ミ (@matsuokaena) August 14, 2019
Finding telling details in photos used to be the stuff of science fiction, as depicted in the famous zoom and enhance clip from Blade Runner where detective Rick Deckard scans and enhances a photograph to help his investigation. Now it's part of the playbook for sleuths and stalkers alike.
Basic digital image forensics tools are available online at no cost. And companies like Amped Software and FDI market digital forensic tools for professional investigators, to say nothing of photo applications offered by Adobe and the like.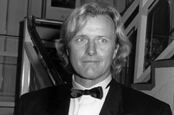 It's 2019, the year Blade Runner takes place: I can has flying cars?
READ MORE
Speaking with the BBC, Elliot Higgins, founder of investigative website Bellingcat, said even the smallest details can reveal where photos were taken and other information.
Bellingcat made a name for itself by using open source intelligence – online photos, public data sources, crowdsourcing, and so on – to investigate events like the downing of Malaysia Airlines Flight 17 in 2014 and the poisoning of Sergei Skripal in 2018.
Many online services like Facebook, Instagram, and Twitter remove Exif metadata – a potential privacy risk – added to photo files by digital cameras, though some, like Google Photos or iCloud Photos preserve it.
The metadata that can be derived from reflections in photos won't be so easily suppressed. But there's an opportunity for some large cloud photo service to come up with a machine learning algorithm capable of blurring all the telling details that show up the reflections captured in digital images. ®