This article is more than 1 year old
From Libra to leave-ya: eBay, Visa, Stripe, PayPal, others flee Facebook's crypto-coin
Zuck-bucks dead in the water as payment giants snub currency tech
Updated The Facebook-backed Libra crypto-currency project was dealt a crushing blow Friday when eBay, Stripe, and others yanked their support.
The two corporations confirmed within the past hour or so they will withdraw from the Libra Association, joining PayPal, which pulled out earlier this week. Mastercard, Visa, and Latin America payment giant Mercardo Pago are also reportedly pulling out, bringing the total number of Libra backers reportedly ejecting to six out of 28 initially supporting the project.
"We highly respect the vision of the Libra Association; however, eBay has made the decision to not move forward as a founding member," eBay said in a statement to El Reg. "At this time, we are focused on rolling out eBay's managed payments experience for our customers."
Libra, meanwhile, said it plans to soldier on.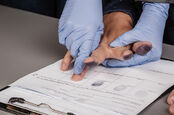 Don't trust Facebook's Libra cryptocurrency, boffins warn: Zuck & Co know that hash is king
READ MORE
"We appreciate their support for the goals and mission of the Libra project," a spokesperson said.
"We are focused on moving forward and continuing to build a strong association of some of the world's leading enterprises, social impact organizations and other stakeholders to achieve a safe, transparent, and consumer-friendly implementation of a global payment system that breaks down financial barriers for billions of people.
"Although the makeup of the Association members may grow and change over time, the design principle of Libra's governance and technology, along with the open nature of this project ensures the Libra payment network will remain resilient. We look forward to the inaugural Libra Association Council meeting in just 3 days and announcing the initial members of the Libra Association."
Unveiled in June by Facebook execs, the Libra crypto-currency project was touted as a private, secure way for two-billion-plus social-media addicts around the globe to spend their hard earned and make purchases.
It was also met almost immediately with skepticism and hostility as governments feared the currency could be used to stealthily fund criminal activities. Some nations have even planned to reject it outright.
That doubt, it seems, has now caused a number of early partners to withdraw from the project, though all left the door open to participation later on.
"Stripe is supportive of projects that aim to make online commerce more accessible for people around the world. Libra has this potential," Stripe told The Register. "We will follow its progress closely and remain open to working with the Libra Association at a later stage."
In addition to PayPal, eBay, and Stripe, it was reported on Friday afternoon that three more partners, Mastercard, Visa, and Mercado Pago, have also pulled their support from the project, casting Libra into further peril. ®
Updated to add
Visa has confirmed it is exiting Facebook's crypto-dosh for now.
"Visa has decided not to join the Libra Association at this time," a spokesperson told The Register.
"We will continue to evaluate and our ultimate decision will be determined by a number of factors, including the Association's ability to fully satisfy all requisite regulatory expectations.
"Visa's continued interest in Libra stems from our belief that well-regulated blockchain-based networks could extend the value of secure digital payments to a greater number of people and places, particularly in emerging and developing markets."
It looks as though the currency is now pretty much dead. Libra would have made Facebook potentially the most powerful corporation in the world, had it succeeded.