This article is more than 1 year old
How bad is Catalina? It's almost Apple Maps bad: MacOS 10.15 pushes Cupertino's low bar for code quality lower still
Devs lament 'trash fire' 'Windows Vista-like' release
Comment Amid Apple's attempt to fend off criticism for its removal, restoration, and re-removal of an app used by pro-democracy protesters in Hong Kong, the company is also facing particularly voluble criticism from users of its latest desktop operating system, macOS Catalina.
Since at least 2015, developers and other technically-savvy folk have fretted that Apple's software quality isn't what it could be. The gripes reached Apple executives and by 2018, there were reports that company technical leaders were focused on improving quality.
To judge by the reception of macOS Catalina, aka macOS 10.15, it appears Apple's quality push was more aspirational than actual.
In two posts this week, macOS developer Tyler Hall, from Nashville, Tennessee, savaged Apple's macOS Catalina update, likening it to the reviled Windows Vista and subsequently detailing its many alleged faults.
The Register contacted Hall to discuss his concerns, but he declined to comment further. "[T]his has all blown up way more than I ever intended," he said in an email. "And I've heard personally from folks inside Apple who I'm friends with and others that I just know by reputation, that my comments were hurtful. I'd rather not say anything else."
The Register also asked Apple whether the company would comment on how macOS Catalina has been received and whether user dissatisfaction differed from previous releases. But Apple – and this may not come as a surprise – has not responded.
To some extent, dissatisfied users should be expected with any software release. And there's no shortage of these. Apple's macOS Catalina forum is currently full of people reporting problems, and criticizing Apple's quality assurance process. Discontent can be attributed in part to Catalina's removal of support for 32-bit apps, necessary for a possible future transition away from Intel. But there's more to it than that.
Experienced macOS users tend to advise waiting a few months for updates and bug fixes before installing a major operating system revision. Even so, macOS Catalina appears to be worse than people's general low expectations for software.
Among those discussing Hall's posts on Hacker News, there's quite a bit of support for his concerns.
• "I'm sort of surprised that they actually released with the state it is currently in."
• "This year all their OSes seem to be riddled with issues at release. iOS 13.0 was so bad they released 13.1 in less than 5 days, but even now many things are still hit and miss (with 13.2 in beta). watchOS 6.0 is also still pretty bad and not yet fixed (with 6.1 in beta). macOS 10.15 GM seems pretty buggy."
Sentiment on Twitter isn't much better:
macOS Catalina is a trash fire right now. I'm not updating a single machine yet. Definitely not production ones (never do this), but I'm not even gonna do my laptops yet.

— Quinn Nelson (@SnazzyQ) October 9, 2019
Then there are the posts that purport to be from Apple employees and describe the company's internal disarray and lack of communication. The Register is unable to verify who these people might be, but other people posting to the thread confirm that Apple employees they've known have raised similar concerns.
In particular, these supposed employees raise the same issue cited by Hall, that Apple's marketing group overrides engineering concerns.
As Hall argues, "Apple's insistence on their annual, big-splash release cycle is fundamentally breaking engineering."
Michael Tsai, a macOS software developer who blogged about Apple's software quality problems back in 2015, told The Register in an email that he thought Hall's critique is mostly fair.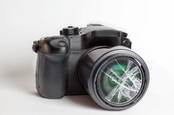 MacOS wakes to a bright Catalina sunrise – and broken Adobe apps
READ MORE
In Twitter message, developer Steve Troughton-Smith said he didn't have much to say about Catalina. "It's been in a pretty stable state for a while, as far as I know," he said, noting that much of the criticism of the operating system follow from its security and privacy features, which he's disabled on his machine.
"I don't think it was premature, I think it's been in roughly the same state for a while," he said. "People were running into problems syncing their Reminders to Mojave from iOS 13 because of the new Reminds app, so it wouldn't surprise me if Apple accelerated Catalina by a couple weeks just to make that problem go away."
Even so, Troughton-Smith agreed that Apple's software quality recently has been uneven.
"I think they made last year a little better at the expense of this year," he said. "They've been having software quality issues since at least iOS 7 and the switch to [Craig] Federighi."
"I think iOS 8, 11, and now 13 have been breaking points. iOS 13 has been the first time the OS didn't make it over the line for the iPhone release. There is a pattern here that may be due to scale/complexity, or management style, but it seems balanced on a knife edge." ®