Ambitious plans to digitise Her Majesty's Courts and Tribunal Service via a £1bn modernisation programme should be slowed down even further, MPs heard this week.
The Ministry of Justice is seeking to cut costs by closing courts and putting services online. That programme is due to be completed in 2023, three years later than originally planned.
Following a number of technical problems with the programme, as documented by The Register, the Public Accounts Committee (PAC) this week opened an inquiry into the project.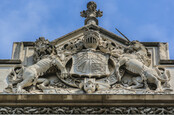 £1bn UK justice system digitisation scheme in massive delay shocker
READ MORE
PAC chair Meg Hillier commented: "The deadline is now going to 2023, which is seven years. As a committee, I should say at the outset that, the last time we did a report on this, we urged them to look at delivery rather than sheer speed."
Penelope Gibbs, director of campaign body Transform Justice, said: "I know it is going to cost, but they need to slow down even further. The problem is that they are taking one thing and assuming they are going to do it. Then they are moving video into civil and so on.
"In each case, we need to find out what the impact will be before spending huge amounts of money on the technology behind it. Secondly, there needs to be proper, open, academic impact research on every single new development."
Nimrod Ben-Cnaan, head of policy and profile at Law Centres Network, agreed. "I would definitely echo that last point. It is about better data collection and sharing, enabling a meaningful and transparent scrutiny of court reform, and it needs to start now, not at any future time. That means you do not go ahead with future stages without having first assessed the impact of those already in train."
Richard Miller, head of justice at The Law Society, added: "I agree entirely on data and transparency. That would very much be one of mine. Halt the court closure programme until we fully understand the impact of the closures that have already happened, because we are seeing problems emerging."
Hillier replied: "I fear they have banked the money already, Mr Miller."
The panel also criticised the lack of testing. In her written submission, Gibbs said "one would expect" a £1bn programme to be subject to considerable testing and piloting. "This court reform programme has [been tested], but they have followed a model untried on this scale in government and in the justice sphere."
Miller also raised concerns about the use of video in court. "There is a clear demonstration in research from the United States that, where judges and decision-makers engage with people over a video link, they have a lower degree of empathy than when dealing with someone face to face. This can lead to them being more likely to disbelieve someone they are seeing over a video link. It can lead to harsher decisions and harsher sentences being passed. It could ultimately lead to innocent people being convicted or harsher sentences being passed than is appropriate.
"That, of course, has an impact on the public purse, because they then have to be kept in prison for longer than otherwise would be the case. There are some real, significant potential justice impacts there, and we have not seen any indication that they are being looked at properly. That is something that needs to be done." ®