Video At a press event in New York City on Tuesday, Google announced its Pixel 4 phone, revised Pixel Bud earphones, its Pixelbook Go laptop, a revision and rebranding of its Wi-Fi mesh router as a Nest product, and a tweaked Nest Mini smart speaker.
There were also some words to the effect that its Stadia game streaming service will arrive November 19th and that its Nest Aware video storage subscription plan will soon change to better support users with multiple devices.
The Pixel 4 ($799/$899) and Pixel 4 XL ($899/$999) run Android 10 and can be pre-ordered today and are expected to ship globally on October 24th.
The handsets are available in black, white, and orange. Both come with 6GB LPDDR4x memory, 64 or 128GB storage, a Qualcomm Snapdragon 855 processor, a 16MP rear camera and 8MP front camera, a USB-C 3.1 Gen 1 port, and about three years of security and feature updates – after which the phone may as well be junked if it's used for anything important.
The Pixel 4 features a 5.7" (144.7mm) 444 ppi OLED display and a 2800mAh battery; the XL sports a 6.3" (160.0mm) 537 ppi display and a 3700mAh battery.
The main innovation is that the Pixel 4 models can sense gestures, a feature that should delight germaphobes. You can see the glossy, buzzword-happy video here.
"Pixel 4 is the first smartphone with a radar sensor," said Sabrina Ellis, director of product at Google. "It powers the new motion sense capabilities for more human interactions with your phone."
This capability, dubbed Motion Sense, is powered by a Project Soli radar chip. It allows phone users to issue commands to skip songs, snooze alarms, and silence phone calls with a gesture.
And in this particular instance, Google isn't giving privacy the finger: When the Soli chip is active, according to Ellis, the sensor's data is processed on-device and isn't saved or shared with other Google services.
The Soli chip also preps Pixel 4 devices so they process face unlocking faster by readying the camera when motion is detected.
There are two noteworthy apps shipping with Pixel 4: the Recorder app, which can transcribe recorded audio – reporters rejoice – and a Personal Safety app that integrates car crash detection, which you'd really rather never need.
The Pixel 4 will be available through these major telecom carriers, in the US at least: AT&T, C Spire, Cellcom, Google Fi, Spectrum Mobile (Charter), Sprint, T-Mobile USA, US Cellular, Verizon, Visible, and Xfinity Mobile (Comcast).
Also, the Pixel 4 doesn't support Google's Daydream VR system, which is being killed off.
Google's second generation Pixel Bud earphones don't exist yet but are supposed to ship next year in the US and will cost $179. Available in white, orange, green, and black, they can serve as an interface for Google Assistant queries and can maintain a connection to a phone as far away as 100 yards. They're also said to have adaptive sound, meaning they adjust the volume when ambient noise levels change.
The Pixelbook Go laptop is a lightweight Chromebook. It's about two pounds, 13mm thick, and either black or pink. It starts at $647 and will be junked by a lack of security updates sometime around April 2026 if you buy it soon – Chromebooks stop getting updates after six and a half years after their platforms are first produced.
Google Wi-Fi, a mesh router system and network device data goldmine, has been revised and repackaged as Nest Wi-Fi, perhaps out of concern that Amazon's acquisition of mesh router maker Eero earlier this year means more competition for tapping the home network data veins.
The Nest Wi-Fi router boasts 25 per cent better coverage than its predecessor and its access points incorporate the functions of a Nest Mini connected speaker and the promise of support for the Thread protocol, to connect compatible IoT devices. Google says Thread support will be activated in the coming months.
Nest Wi-Fi is available for preorder in the US now, with shipping planned for November 4. A two pack (router and access point) lists for $269 and a three pack (a router and two access points) lists for $349, from the online Google Store or retailers like Best Buy, Target, and others.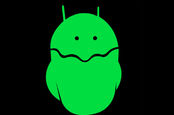 Google sounds the alarm over Android flaw being exploited in the wild, possibly by NSO
READ MORE
The revised Nest Mini is also available for preorder ($49), with shipping planned for October 22nd in 23 countries. There's now a fourth color option, blue (such innovation!), alongside red, gray, and black. There's also a wall mount mechanism.
The speaker's bass is said to be twice as strong as the original Google Mini. It comes with a third mic to hear better in noisy environments and a machine learning chip, to allow AI models to run locally on-device instead of at a remote data center. That should help tasks like speech recognition more efficient.
Next year, Nest Aware, Google's subscription service for storing Nest Cam video, will expand to store data from cameras, displays, and smart speakers in 19 countries. There will be two plans: Nest Aware ($6/month, $60/year) will store 30 days of video for detected events (eg: someone moving in frame); Nest Aware Plus will store 60 days of event video history and 10 days of continual (24/7) video history ($12/month, $120 year).
In the US (initially), the revised Nest Aware will store sound clips of events (eg: smoke alarms) for user notification and review, to determine whether further response is necessary. It will also support calls to emergency services using Nest speakers or the Google Home app. ®