This article is more than 1 year old
What the &*%* did you just $#*&!*# say about me, you little &%$#*? 'AI' to filter Xbox Live chat
Let us put it this way: One of your parental units is somewhat obese and has been rather amorous towards me
Microsoft is rolling out a new feature that, it hopes, will filter out rude words in messages sent from Xbox Live users in a bid to make the gaming platform "a place where everyone can have fun."
"We are introducing a new customizable feature that can automatically filter out offensive language to give you more control over what content you see while gaming on Xbox," Larry Hyrb, aka Major Nelson, director of programming for Xbox Live, said in a YouTube video embedded below. Hyrb explained that there were four different levels of filtering: friendly, medium, mature, and unfiltered...
Friendly is the strictest mode, and is the default setting for all child accounts, blocking out swear words and insults. It looks like the word "noobs" is still OK, though. Medium, is, well, a mid-level filtering, where some light mocking is allowed. For example, calling someone "trash" or telling them they "sucked" is fine, but anything more offensive won't be tolerated.
If users fancy a little more smack talk to really get their gamer rage going, however, they can go the mature setting. Mature "only hides content that we've determined is almost always harmful towards those receiving it," Hyrb said. That might be anything from racial slurs to direct threats.
But if that's not aggressive enough, however, gamers can go for the unfiltered version. All these settings can be changed to deal with the messages you receive from your Xbox friends, and from other Xbox gamers that aren't on your friends list. In other words, you can still trash talk among your pals, but choose not to turn a blind eye when it's coming from strangers.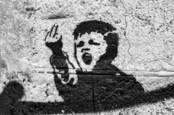 F***=off, Google tells its staff: Any mention of nookie now banned from internal files, URLs
READ MORE
The filtering feature is available right now for members of the Xbox Insider community as a preview-slash-beta feature, and will be rolled out to all players once the kinks have been worked out. The system will also work across 21 different languages, Redmond has promised, and it hopes to expand the program further so that it's applied on player's profiles or activity feeds.
"Text filters are designed to be additive to the existing work we've done to ensure everyone has a safe and enjoyable experience on Xbox," Dave McCarthy, corporate vice president of Xbox Operations, said in a statement.
Microsoft did not expand on how its filtering system works beyond the thinly veiled "AI and machine learning technology," which we all know probably just means humans moderators balanced with a soupçon of heuristics and neural network technology until a proper machine-learning system is fully trained up and the bugs have been ironed out.
Last year Microsoft tried to ban swearing and cuss words in its other products, including Skype and Office 365. ®