Google has quietly removed Google Clips, an unsettling AI camera, from its Play Store, along with some other kit.
Also missing from the souk is Daydream, a virtual-reality headset, and the first-generation Pixel Buds headphones which were this week superseded by second-gen mini-cans. These vanished items will now join the Google Graveyard of axed projects and products.
The worst of the bunch is Google Clips; the $249.99 camera was marketed as a cute little device that could be clipped onto anything from shirt pocket to a piece of furniture to automatically capture candid everyday moments in your life. It did this by constantly monitoring what was in view, if it detected a person or any movement, it'd record a short motion clip of whatever was happening.
"Clips users will continue to get support until December 2021," Google told The Register today. "We will not release any updates to devices after that. Photobooth on Pixel devices will continue to be the best place to test out Google's AI-backed camera features."
All the footage captured by Clips is sent to your Google phone over Wi-Fi, and kept there. And that may sound kind of sweet at first, as you could see all the funny little things your cat or dog gets up to when you're not around. However, in reality, it just spams your phone with boring clips of your partner, family, and pets bumbling around the house completing mundane chores or knocking stuff over.
Worse, the innocuous machine-learning-based camera could potentially be used to track and spy on people, especially if it's been trained to recognize a particular face.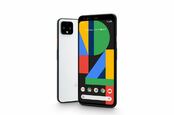 Hands off our phones, says Google: Radar-gesture-sensing Pixel 4 just $999 with a 3-year lifespan – great value!
READ MORE
Thankfully, Google Clips has now been taken down from its online Play Store shelf. Daydream, the virtual reality headset developed to compete with the likes of Facebook's Oculus Rift or Samsung Gear VR, has also been axed.
Released in 2016, Daydream was a step up from its cardboard VR goggles Google was handing out. It connected wirelessly with Android devices so users could play virtual reality games or watch films. Sales were disappointing, however, and Google stopped supporting its Google Play Movies app for Daydream earlier this year in June, and the platform is not compatible with its latest Pixel 4 handsets.
"Over time we noticed some clear limitations constraining smartphone VR from being a viable long-term solution," Google explained.
"Most notably, asking people to put their phone in a headset and lose access to the apps they use throughout the day causes immense friction. There also hasn't been the broad consumer or developer adoption we had hoped, and we've seen decreasing usage over time of the Daydream View headset."
Finally, the first model of its Pixel Buds headphones has been discontinued to make space for the latest wireless Bluetooth model, announced yesterday.
"People can continue to purchase our Pixel USB-C wired earbuds and the Google Store continues to stock a variety of Made for Google certified wireless headphones and earbuds for users looking for audio options," Google advised. ®
Hat tip to Android Police for alerting us to gear going AWOL in Google's online bazaar.