Think your VMware snapshots are all good? Guess again if you're on Windows Server 2019
App-quiesced saves fail, workaround is to shrug it off
A compatibility issue between VMware's ESXi hypervisor and Windows Server 2019 will leave some customers unable to safely snapshot their virtual machines.
A Register reader tipped us off this week that the newest edition of Windows Server is causing some admins to encounter show-stopping errors when making snapshots of their Server 2019 virtual machines on ESXi versions 6.7 and 6.5. A fault message will appear along the lines of:
An error occurred while taking a snapshot: Failed to quiesce the virtual machine.
The clash, it seems, occurs when using a VMware-provided feature called application quiescing, which prepares a virtual machine to be safely frozen as a snapshot. In order to make sure a system is properly saved to storage, running software and file systems are fully suspended by app quiescence, and the saved state should be a perfect and complete snapshot of the VM.
Specifically, according to the virtualization giant, "this issue occurs because Windows 2019 cannot support the recovery volume that is included into the VSS SnapshotSet during the VSS process."
Without this process, you could end up with incomplete or out-of-date snapshots: data held in application memory, such as in caches or buffers, for instance, may not be fully committed to storage without application quiescing.
Here's where it gets really annoying for customers. VMware offered a work-around for Server 2019 and ESXi users, and it involves simply turning off quiescing before they take their snapshots. That means you may be left without a complete snapshot.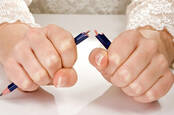 Windows 10 update panic: Older VMware Workstation Pro app broken
READ MORE
"This means most customers will be unaware they are now backing up VMs in a file system consistent manner, NOT application consistent," explained our tipster, who we will keep anonymous at their request.
"So if customers come to restore any application sensitive VMs (DB servers etc.) then there is a good chance of inconsistent data."
Another workaround is to "use an MBR disk layout instead of GPT while provisioning the machines" if the disk is smaller than 2TB, which isn't a great workaround.
This is not just a recent problem, either. VMware's support forums have reports of this issue being reported multiple times in the past several months, without any sort of long-term resolution.
The Register asked VMware for comment on the matter, and the Dell-EMC-owned biz was only able to point to its aforementioned knowledge base guidance. One other solution, for those with the budget for it, is to use an additional product, such as Veeam, to handle snapshots.
For those without an IT budget to burn, however, the alternatives are less appealing.
"They continue to say 2019 is supported and are advising customers to disable this function without making them fully aware of the possible catastrophic side effects," our Reg reader noted. "A one-liner in the Knowledge Base is woefully inadequate."
We've asked Microsoft for comment. ®