This article is more than 1 year old
GitLab reset --hard bad1dea: Biz U-turns, unbans office political chat, will vet customers
There's a line somewhere and we may just draw it, says code-hosting biz
GitLab today had a change of heart after facing withering criticism for directing employees not to talk politics at work and declaring it would do business with any customer not banned by law regardless of moral considerations.
In a series of git commits – the mechanism by which the company updates its documents – the code-hosting biz has rewritten its policies to allow for cordial political discourse and consideration of customer ethics.
The changes, authored by GitLab's chief marketing officer Todd Barr and content marketer Chrissie Buchanan, get rid of the problematic passages put forth in a handbook change merged by company co-founder and CEO Sid Sijbrandij.
Sijbrandij undertook the change in part to avoid the strife that erupted at other companies like Chef and GitHub, which have faced employee and community dissent over contracts with government agencies engaged in controversial or politically divisive work.
Word of the initial policy revision drew stinging social media criticism after The Register reported on the handbook edit. "Deciding not to turn down customers on 'moral/value' grounds is still a 'moral/value' choice," said Eva Galperin, director of cybersecurity for the EFF, in a Twitter post. "It's just the wrong one. I hope that GitLab employees are furious."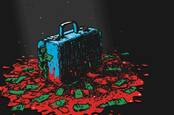 Blood money is fine with us, says GitLab: Vetting non-evil customers is 'time consuming, potentially distracting'
READ MORE
The company's declared position also alienated potential and existing customers, though condemnation was not universal. Some praised the company for ignoring moral considerations in pursuit of commerce, as if ethics were the exclusive concern of one political party. Others contend that morality and politics are slippery slopes best avoided by businesses.
But in light of the backlash, GitLab has tried to make amends.
Policy declarations like "We do not currently exclude anyone from being a customer based on moral/value grounds," "We do not discuss politics in the workplace and decisions about what customer to serve might get political," and "Efficiency is one of our values and vetting customers is time consuming and potentially distracting" have been axed.
In their place are phrases that allow GitLab to shun customers that engage in unlawful behavior, threaten or disparage the GitLab community, and encourage violence or discrimination against legally protected groups. Political discussions are no longer banned by fiat but are politely discouraged to avoid unnecessary friction.
"It's acceptable to bring up [religious or political] topics in social contexts such as coffee chats and real-life meetups with other coworkers, but always be aware of cultural sensitivities, exercise your best judgement, and make sure you stay within the boundaries of our code of conduct," the company handbook now states.
Also, the previous "Customer Inclusion" heading – suggesting that customers represent an oppressed group that deserves protection – has been changed to read "Customer Acceptance."
"Two of our values at GitLab are transparency and iteration," a GitLab spokesperson said in a statement emailed to The Register.
"Based on the lively discussions over the last few days, we have made new updates to the customer acceptance page to provide more clarity. As with all of our handbook pages, we will continue to iterate transparently and welcome feedback from GitLabbers and the wider GitLab community." ®