This article is more than 1 year old
Junior minister says gov.UK considering facial recognition to verify age of p0rn-watchers
Yes, you read that right. Plus they spent £2.2m on failed AV policy
The UK government could use facial recognition to verify the age of Brits online "so long as there is an appropriate concern for privacy," junior minister for Digital, Culture, Media and Sport Matt Warman said.
The minister was responding to an urgent Parliamentary question directed to Culture Secretary Nicky Morgan about the future of Blighty's online age-verification system, following her announcement this week that the controversial project had been dropped. He indicated the government is still keen to shield kids from adult material online, one way or another.
"In many ways, this is a technology problem that requires a technology solution," Warman told the House of Commons on Thursday.
"People have talked about whether facial recognition could be used to verify age, so long as there is an appropriate concern for privacy. All of these are things I hope we will be able to wrap up in the new approach, because they will deliver better results for consumers – child or adult alike."
The government also managed to spend £2.2m on the aforementioned-and-now-shelved proposal to introduce age-verification checks on netizens viewing online pornography, Warman admitted in his response.
'Failed policy'
Labour deputy leader Tom Watson commented: "Every time the government get in a mess, they used to say, 'Uncork the Gauke.' But now, with Morgan missing, the cry goes out, 'Where's Warman?' And here is the minister again, to clean up yet another government mess."
Watson noted the age-verification system had posed serious privacy concerns, and would prove nearly impossible to implement. "Can he tell us how much public money has been spent on this failed policy?" the Labour MP asked during the Commons session.
Warman responded: "I think that approximately £2.2m has been spent on this part of the agenda, but it is of course also a key part of the online harms agenda, so it would be silly to suggest that that is money wasted. It is money invested in protecting our children, and we will continue to do that."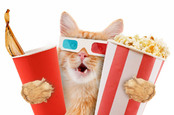 Well, well, well. Fancy that. UK.gov shelves planned pr0n block
READ MORE
Damian Collins (Folkestone and Hythe Conservative MP) asked Warman to explain why former secretary of state Jeremy Wright had said in June the measures would be commenced as soon as possible following a six-month delay. "What has happened between the summer and now for this decision to have been made?"
Warman replied: "The secretary of state and I sincerely believe that we can deliver this agenda better and with an overall more comprehensive net impact by doing it through this mechanism rather than through the Digital Economy Act."
Mandatory checks were due to be introduced under section 3 of the Digital Economy Act 2017. However, it is not yet clear what provisions will be made for age verification under the forthcoming Online Harms Bill, which is still under consultation.
"The approach of introducing a duty of care on all relevant companies through the Online Harms Bill is what will allow us to go further," said Warman. "I honestly believe that by doing this more slowly we will make a better impact overall."
He added: "The precise purpose of changing our approach is to have a regulator that, in due course, will have comprehensive authority to take the actions that we need to protect children.
"That will always be this government's top priority on the internet. I hope that opposition parties across the House will join us in that endeavour, and that we can come quickly to a conclusion that allows us to achieve what should be shared objectives." ®