This article is more than 1 year old
Guess who's dreaming of facial-recog body cams now? US border cops: AI tech sought to scrutinize travelers
Always-on, always-recording, always-analyzing gear mulled
America's border cops are considering adding facial-recognition technology to body cameras worn by agents.
In a request-for-information document [PDF] – sent to equipment makers, and obtained by The Register on Thursday – the US government's Customs and Border Patrol (CBP) stated it wanted to "obtain information and, or recommendations for body-worn cameras, software for video management and redaction, and cloud storage supporting an Incident Driven Video Recording System at CBP."
Essentially, the request is Homeland Security putting feelers out for potential providers of body-camera gear. Said devices should perform two tasks: facial recognition and facial comparison. Facial recognition will allow border patrol to check someone's face against a database of people of interest. Facial comparison will check that a person's face matches the one in their identification documents, whether that would be a driving license, passport, or similar.
The body cams would ideally have a few other features, too, such as the ability to encrypt any video and audio recorded. It must also have sufficient storage to record an equivalent of 12 hours of footage, so the camera can be on constantly during an employee's shift.
Companies interested in helping the CBP work out if there are smart body cams that can fulfill these requirements have until Wednesday, October 31, to get in touch.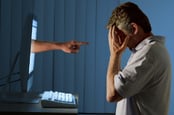 Junior minister says gov.UK considering facial recognition to verify age of p0rn-watchers
READ MORE
"Body cameras were promised to communities as a tool for officer accountability and should not be twisted into surveillance systems to be used against communities," said Chris Reckerd, senior policy counsel at the American Civil Liberties Union, a non-profit activist group based in New York, in an email to El Reg.
"Face recognition surveillance gives governments an unprecedented power to track, classify, and discriminate against people based on their most personal, innate features. Congress must step in to safeguard our privacy rights and civil liberties from CBP's dystopian plans."
An RFI document is "solely for information, planning purposes, and market research only," we're told. It only states that the CBP is interested in such technology, and does not mean that it's committed to supplying the body cams just yet.
Facial recognition is a contentious issue. US cities in California and Massachusetts have banned the technology being used by local governments including the plod. A law bill spearheaded by Cali Governor Gavin Newsom proposes to ban facial recognition on police body cams in the Golden State. A panel of experts made up of AI policy wonks and lawyers recently urged Congress to enforce a moratorium on facial recognition too.
The Register has asked Homeland Security for more comment. ®