This article is more than 1 year old
Er, hi. Small Q. Where's our billion-ish dollars gone? We summarize Bitcoin exchange's subpoena requests
Show me the money. No, really, show me the actual money
iFinex, the parent company of crypto-currency exchange Bitfinex, is seeking subpoenas in its quest to recover more than $880m in missing funds.
Giancarlo Devasini, chief financial officer for iFinex, filed subpoena applications [PDF, PDF] in a US federal district court in California on October 18, demanding information and testimony from Citibank and a banking-world bigwig regarding payment processor Crypto Capital.
The drama started in April this year when New York Attorney General Letitia James accused Bitfinex of inappropriately covering up massive financial losses by reaching into the vaults of Tether – a so-called "stablecoin" in that each Tether token is backed by an American dollar held in reserves. By draining Tether's reserves, Bitfinex temporarily covered its lost funds, it was claimed, a move that attracted industry scrutiny as well as the eye of the NY AG.
Bitfinex and Tether are both ultimately headquartered in the British Virgin Islands, and are said [PDF] to be owned and run by the same executives and staff. Hence the burning questions: why would Bitfinex dip into Tether's reserves, and if it did, was that to cover its missing funds, and if so, how and why did the cash vanish?
For the uninitiated, Bitfinex allows people to buy Bitcoin using real-world currencies, trade that digital dosh, and then convert the crypto-coins back into traditional money, such as US dollars, British pounds, Japanese yen, and euros. However, roughly a billion dollars of real-world dosh, deposited by Bitfinex customers, went missing.
iFinex blamed the disappearance on Crypto Capital, a payment processor it used to convert punters' normal money into Bitcoin and back again to dollars, pounds, euros, and so on, when they wanted to cash out. Crypto Capital claimed the funds it held in bank accounts on behalf of Bitfinex customers were seized or frozen by authorities in Poland, Portugal, and the UK amid allegations of money laundering. Now iFinex wants to get to the bottom of the messy affair.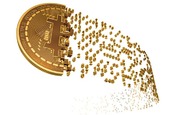 As it turns out, no, you can't just run an unlicensed Bitcoin money exchange
READ MORE
And as such, iFinex has filed a subpoena against Crypto Capital's bank Citibank to extract any testimony, communications, and other information that could help it retrieve the $880m it entrusted to the payment processor.
For instance, iFinex seeks proof it owns the confiscated money in the hope it can recover the moolah from the frozen bank accounts, or at least find out what happened exactly.
The biz also believes Crypto Capital used TCA Investment Bancorp and Trust Company to move some $300m of Bitfinex funds through UK-based GTS Resources. And GTS Resources is run by a one Reginald Fowler, who is subject to a fraud probe by US prosecutors. iFinex said it was unaware its money was being handled by Fowler. Crypto Capital also, for what it's worth, was operated by Global Trade Solutions (GTS) AG.
In short, the exchange wants to discover where exactly its funds were funneled prior to this confiscation by various nations.
"In order to demonstrate iFinex's ownership of, and entitlement to, the various funds held in Poland, Portugal, and the United Kingdom, iFinex must be able to trace the funds deposited by its customers through the fund transfers between and among the various banking accounts operated or used by Crypto Capital," the application against Citibank reads.
"iFinex also seeks information regarding the ownership and use of the accounts at issue, as well as communications between the banks and account holders and/or their representatives."
Bitfinex transferred more than $1.5bn to various accounts owned by Crypto Capital from early 2017 to late 2018, we're told. For its part, Crypto Capital claimed $355m of its cash reserves were frozen by the Polish authorities, and that another $218m was taken by Portuguese officials. An undisclosed amount was also nabbed by the United Kingdom, it is said.
In addition to its stateside court wranglings, iFinex intends to unfreeze its money held in Crypto Global's overseas bank accounts. The exchange has filed a legal challenge to recover its funds from Poland's prosecutors, arguing it is an "injured party."
And it sent two demands to the Polish entity affiliated with Crypto Capital, and it is expected to launch a legal battle against HSBC Bank to recuperate its cash in Blighty. Crypto Capital had a network of accounts spanning HSBC, Citibank, Wells Fargo, Bank of America, and others, according to iFinex. Bitfinex said it was unable to confirm whether or not its other assets were seized by Portuguese authorities. ®