This article is more than 1 year old
Ow-wei, says Huawei as Chinese giant admits US sanctions smacked it right in the phone biz
Missing Google already?
Huawei has admitted that US sanctions are hurting its mobile phone business as it struggles to find alternatives to Google's software suite.
Company executives told the Financial Times they'd managed to replace most of the hardware required but weren't so fortunate with "Google-managed services".
Joy Tan, vice-president of public affairs at Huawei US, told the pink paper: "After the entity list, we were able to figure out some of the alternative solutions. The most challenging part is Google-managed services. We can continue to use the Android platform, since it is open source, but we cannot use the services that help apps run on it."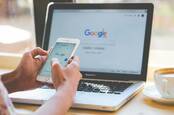 Huawei new smartphone won't be Mate-y with Google apps as trade sanctions kick in
READ MORE
In May, President Donald Trump issued the ban on US firms dealing with Huawei on national security grounds, though he gave Amercian suppliers a 90-day reprieve and then extended it again in August by another 90 days. Later comments by the Donald suggest he is prepared to remove it entirely as part of broader trade talks.
Huawei is developing its own alternative operating system, Harmony, but Tan said this remains a long way from prime time and would still not provide the Google apps which lie on top of Android.
Tan also said the company is trying to talk to officials in Washington to reduce the impact of the ban on its existing customers and to get access to less sensitive technology, but without success. She said so far they'd failed to secure any meetings but were relying on their suppliers, including Google, to lobby on their behalf.
Last week Huawei issued strong sales figures for the second quarter of 2019 with revenue up just shy of 25 per cent to $86bn. It shipped 186 million mobile phones in the three months, also up a quarter on last year, though growth has slowed somewhat.
Despite US squealing, Huawei also continues to flog lots of 5G network kit: it shipped more than 400,000 5G Massive MIMO active antenna units (AAUs). ®