Apple chief Tim Cook ascends to top of tech pantheon on Chinese biz school's advisory board
Look what happens when you bend for Beijing
Apple chief exec Tim Cook has been promoted to chairman of the board of advisors at a management and leadership university in Beijing.
Cook's Twitter feed was strangely quiet on the job jump, which comes against the backdrop of continued controversy over Apple taking apps off the App Store that were reportedly being used by protestors in Hong Kong.
Cook has sat on the Tsinghua University School of Economics and Management's advisory board since 2013 and replaces Jim Breyer of Breyer Capital as its head. Cook will hold the role for three years.
Chinese media suggested the job would give Cook access to future leaders and might enable him to stop the nationalist rhetoric that has encouraged citizens to choose China-made, non-Apple phones, which has not helped the fruity firm's market share in Q1 and Q2.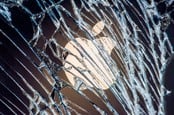 Nope, we're stuffed, shrieks Apple channel as iPhone shipments enter a double-digit spiral
READ MORE
Other members of the board, according to the university website, include Michael Dell, Elon Musk, Mark Zuckerberg, Microsoft's Satya Nadella and Ginni Rometty, CEO of IBM, along with chief executives of JPMorgan, BP, Citigroup, BlackRock.
To be fair, this list may need updating seeing as it also includes Carlos Ghosn, who is still described as CEO of Renault-Nissan-Mitsubishi – a position he lost shortly after his arrest in 2018 for alleged financial offences.
The board also includes a number of senior Chinese political figures and political bureau members. ®